New Samsung Galaxy Folder set to arrive with Android 5.1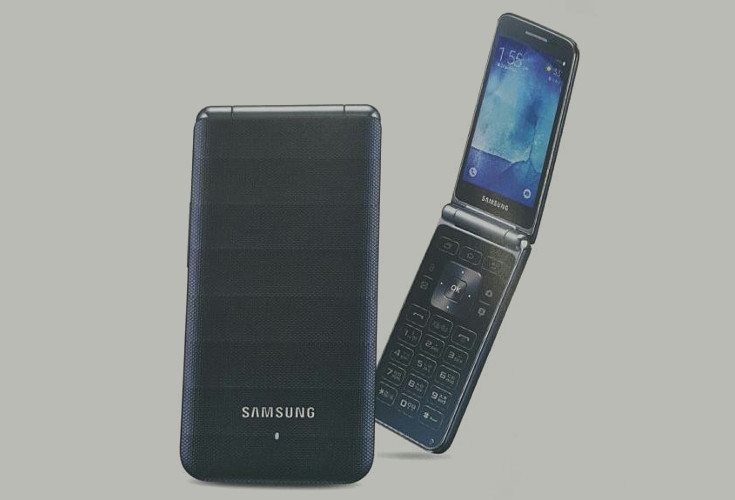 Every once in a while, we cover a modern flip or folder phone as they just won't die. Samsung has been responsible for several, and a new Samsung Galaxy Folder has leaked giving us a full look at its specs.
The Samsung SM-G150NS and SM-G155S have passed through Bluetooth SIG letting the world know of their existence and their Bluetooth 4.1 connectivity. The device is said to be a new version of the Samsung Galaxy Folder, but you shouldn't expect top-tier specs.
Clamshells or flip phones are generally small devices, and that will be the case for the Samung Galaxy Folder. The display is in the 3.8-inch range with a resolution of 480 x 800, and beneath it beats a new 64-bit Snapdragon 410. The RAM is better than expected at 1.5GB, but the same can't be said of the storage as you'll only get 8GB to work with.
The overall dimensions of the new Samsung Galaxy Folder are shown as 122 x 60.2 x 15.3mm, and it will weigh around 155grams. Other options to note include the aforementioned Bluetooth 4.1, Wi-Fi, a 2MP camera, and 3G or 4G LTE depending on the carrier and variant. Sammy's new flip phone will get its juice from a 1,800mAh battery, and is set to run Android 5.1 out of the box.
As you might suspect, the Samsung Galaxy Folder doesn't appear to be headed to the states or Europe as South Korea looks to be the place it will call home. That said, it could easily find its way into India and other regions if Samsung will kick up the style and keep down the price as the specs aren't too shabby for a folder.
via — blogofmobile    source: Bluetooth SIG,   RULIWEB