Slick new Galaxy S6 Edge Plus dummy unit surfaces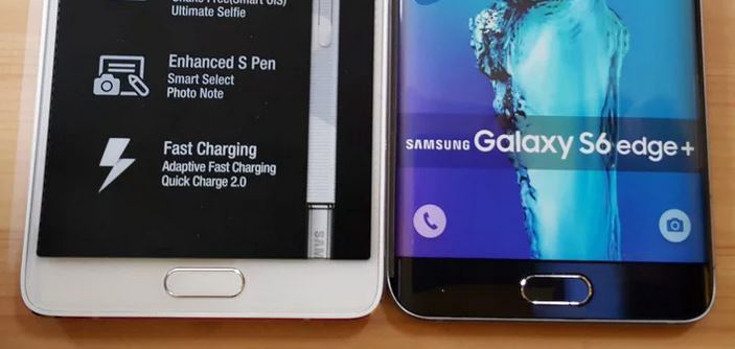 There's not a lot left to discuss when it comes to the Samsung Galaxy S6 Edge Plus release, we know it's coming and we basically know most of the specs. Ready to get a look at the probable design? While we don't have pics of the handset in the wild, a dummy unit has surfaced that appears to look like the real deal.
The Galaxy S6 Edge Plus is as to be a larger version of the S6 Edge, and the photos of the dummy unit to nothing to disprove that notion. It obviously isn't a working handset and could be faked, but if that's the case it is definitely one of the more convincing dummy units we've seen.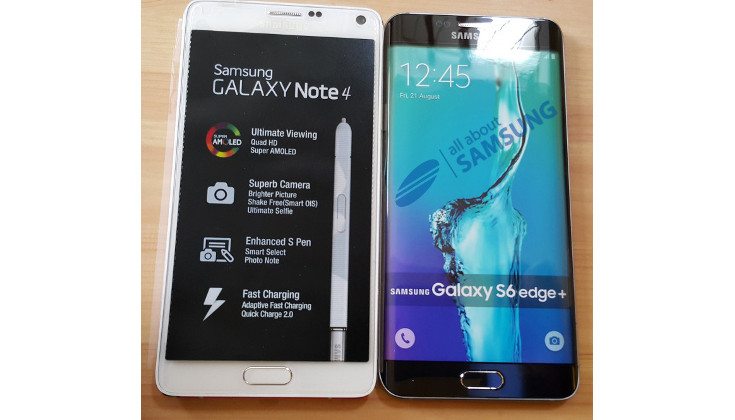 As you can see from the photos, the Galaxy S6 Edge Plus dummy does indeed look like a super-sized version of the S6, and that's not a bad thing if you were impressed by Sammy's design changes for 2015. It looks right at home sitting next to the Note, and will definitely be a phablet to contend with when it arrives. If the rumors pan out, that will be sooner than expected, as we should see it launch on August 12.

If you were in doubt about the Galaxy S6 Edge Plus release, it's time to put those doubts to rest. There's no chance this one will get pulled at the last minute, and we fully expect to see more photos leak before the official announcement rolls around. We are also curious about how the smartphone will sell considering it's being released alongside another large handset.
via – SamMobile   source: allaboutsamsung.de