The Humble NEOGEO Bundle arrives for Android with SNK Classics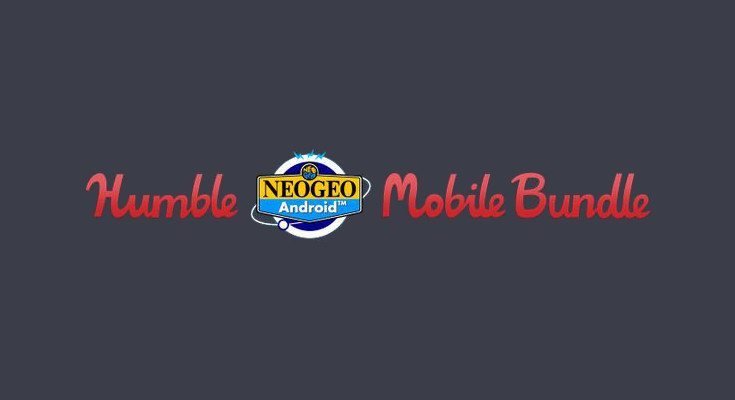 If you game on an Android device, you probably know all about the Humble Bundle. Well, we got a new themed bundle today that old-school gamers should enjoy with the Humble NEOGEO Bundle for Android.
The Humble Mobile Bundles are generally a mixed lot, but occasionally we get a "themed" bundle from a particular developer or publisher. As usual, a portion of your donation goes to charity and you'll get the first tier of games for one price, and unlock the next tier if you go over the current average amount. That said, we usually get 3-4 games initially, but the NEOGEO Bundle is bringing five to the table for a buck.
If you donate $1 or more, you will receive SNK's Blazing Star, Garou: Mark of the Wolves, The King of Fighters '97, Metal Slug 2, and Metal Slug X. Those will definitely keep you busy for a while, but it's just the tip of the iceberg as Metal Slug 3, Fatal Fury Special, and Samurai Shodown II unlock if you are willing to pay over the average. Currently, that's only $4.62 so you're getting a whole lot of bang for your buck with this bundle.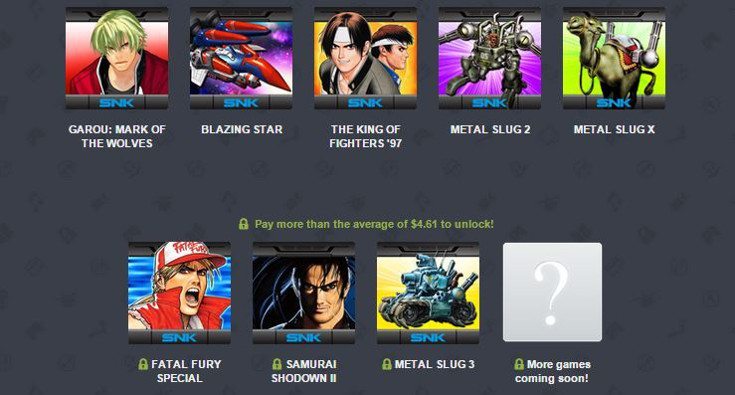 The Humble NEOGEO Bundle just kicked off this afternoon, so there's plenty of time on the clock if you're looking to pick it up. There's even a bonus if you donate $29.99 that comes in the form of a NEOGEO 25th Anniversary Metal Slug T-shirt. The NEOGEO Bundle supports the American Red Cross and comes to a close in two weeks with additional games arriving next Monday as well.