LG Rolly Keyboard takes portability to a new level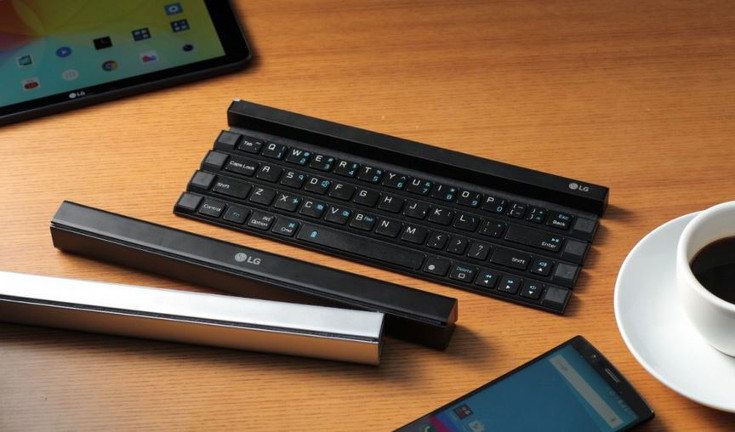 There are plenty of accessories for your mobile phone or slate, and manufacturers are always trying to outdo each other when it comes to portability. The LG Rolly Keyboard is set to take things up a notch next month, and it's by far one of the coolest keyboards we've seen this year.
Typing on a touchscreen has come a long way in a very short time, but some folks still prefer keyboards. The LG Rolly Keyboard is the ultimate in mobile keyboards as it "rolls up" so it can be discretely tucked away in a backpack or purse. You might be able to get it into your pocket as well, but only if you're wearing cargo pants.
The LG Rolly Keyboard is built for tablets up to 10-inches and while we don't have its overall dimensions, you can see it's rather compact. When rolled it has a stick-like appearance, but when unrolled you get a keyboard with four rows of keys and the usual alternatives. Additional functions will come courtesy of the FN (Function) key as well.
As for the build, the keyboard is said to be durable thanks to a mix of ABS plastic and polycarbonate with a couple of arms to keep you upright. Another cool feature for the LG Rolly Keyboard is its ability to automatically pair with up to two separate devices when unrolled. It's also power friendly as it runs off an AAA battery and is said to get around 3 months of juice with average usage. If you're a ninja on the keyboard, your mileage will obviously vary.
As cool as the LG Rolly Keyboard is, we still don't know how much it will cost although we expect that will change very soon. The company will have their portable keyboard on hand during IFA 2015 next week with a debut set for September in the states and other regions to follow.