Samsung Galaxy Note 5 review choice and expert verdicts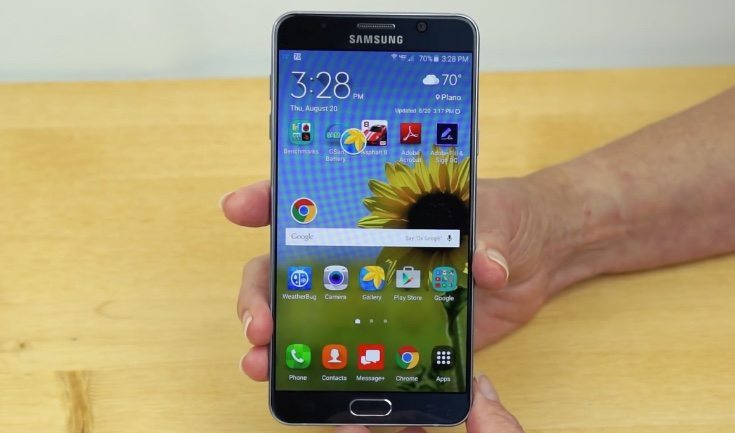 Samsung recently released its new Galaxy Note phablet, and we thought it was time for a Samsung Galaxy Note 5 review choice with expert verdicts. It's a sound idea to check out a video review of a brand new device before making your purchase, and what could be better than one review… well two of course! We've got two of the best Samsung Galaxy Note 5 reviews that we've found and they both offer some excellent insight into this new smartphone.
For plenty of background information on the Note 5 you might like to check out any of our earlier articles on it from this page. These include comparisons, speed tests, specs and more. We'll remind you of the key specs though, and they include an Exynos 7420 octa-core processor, a 5.7-inch display with QHD resolution of 2460 x 1440, 4GB of RAM, and internal storage options of 32 or 64GB. It has a 16-megapixel rear camera, 5-megapixel front-facing shooter, and a 3000 mAh battery. The Note 5 runs Android 5.1.1 Lollipop with Samsung's TouchWiz and comes with an S Pen stylus.
The fact that it no longer has expandable storage or a removable battery is enough to rule it out for some fans of the line, but if you can get around that then the Galaxy Note 5 still has plenty to offer. To give you an idea we've embedded two videos below this article that offer a rounded picture of the device as well as some different perspectives.
The first YouTube look comes from the redoubtable Pocketnow. The introduction asks the question of whether Samsung has sacrificed too much with the latest Note and the review endeavors to find that out. This Samsung Galaxy Note 5 review begins with discussing the design and build of the handset (showing the phone all around), and then moves on to the display, software and stylus use, and camera capabilities.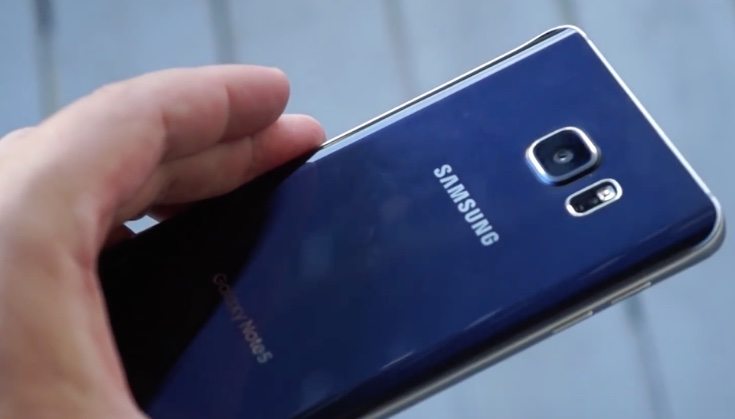 The review goes on to test notes about call quality, performance, and battery life (an area of disappointment where the replaceable battery of Note handsets is missed). The overall verdict points out that some are disappointed about the missing features this time around, but aside from that there's a great deal of positivity. There's praise for the "jaw-dropping display," the premium build, excellent camera and more, and ultimately it's described as "a pretty fantastic smartphone."
The second Samsung Galaxy Note 5 review on YouTube comes from MobileTechReview and offers a very comprehensive and interesting observation of the device. In the introduction the reviewer again speaks about the lack of SD card slot and removable battery but says that virtually "everything else about it is a winner."
As you might expect, many of the aspects covered in the first review are also evident here, beginning with the design, S Pen, features, and then some benchmark results. It moves on to the camera set-up, pricing, connectivity options and more. In the conclusion the reviewer points out that this is an expensive phone but again has plenty of praise for what's on offer.
Once you've checked out these two Samsung Galaxy Note 5 review videos it would be good to hear your own verdict on this device. Have you now decided that you will make this your next phone purchase? If so, what is it about the Note 5 that makes this a winner for you?
https://www.youtube.com/watch?v=DgiepK9eKNE://
https://www.youtube.com/watch?v=MEEuSPrJ1Sc://