HTC smartphone event set for September 29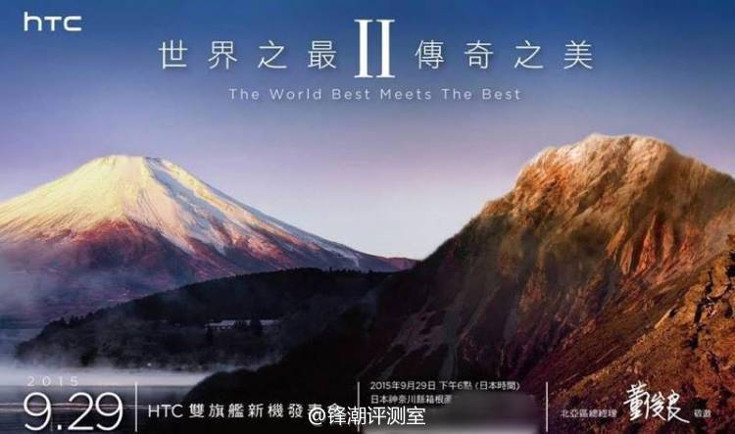 As 2016 creeps closer, we're seeing the last batch of smartphones begin to roll out. The Nexus and new iPhones are right around the corner, but HTC is coming to the party as well according to an invite set for September 29.
Sometimes manufacturers decide to roll their products out early, while other times it's best to wait. We're not exactly sure why HTC has chosen September 29th for their big reveal, considering that's the day Google is expected to announce the Huawei Nexus and LG Nexus. That's some stiff competition they'll face, but HTC may actually have the answer this time around.
HTC's teaser uses the tagline, "The World's Best Meets The Best" with a large roman numeral "II" at the top. The invite shows a photo of two mountains as well, which leads us to believe we will see two flagship devices. With that in mind, HTC has pulled a fast one on us before so it could be a flagship with a dual-camera setup or something else entirely. That being said, our money is on the HTC A9.
The HTC A9 is said to be the company's "flagship" for the end of the year, and it is a device many of us have been waiting to see. The HTC Butterfly 3 or an international variant of the device are an option as well, but the A9 is the best bet. Either way, you can rest assured we'll be on hand to bring you the scoop when HTC unveils its offerings on September 29.