Nexus Protect program spotted on the Google Store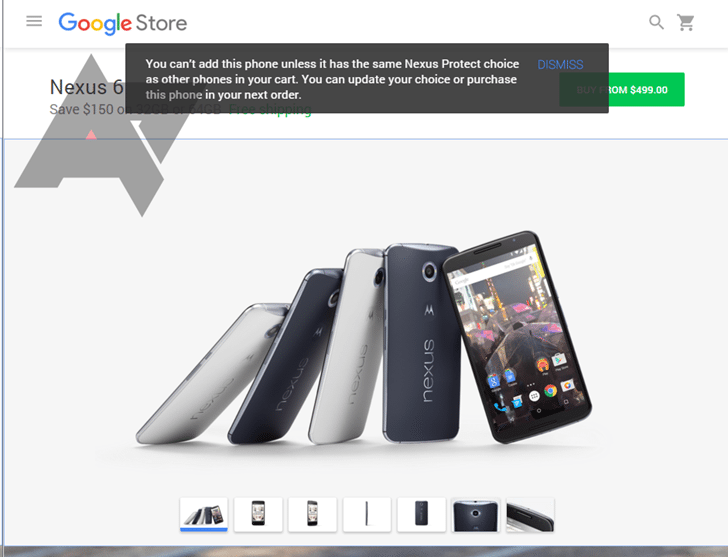 In the very near future, we'll meet the 2015 Nexus lineup and Google may have something extra for its customers this year. It goes by the name of Nexus Protect, and it could be their answer to AppleCare.
It's not uncommon to see details about new devices leak before primetime, and the same can be said for accessories and promos. The folks over at Android Police have uncovered details on the Nexus Protect plan on the Google Store, which seems to point towards a new protection plan for the upcoming LG Nexus and Huawei Nexus.
The Nexus Protect promo was found deep in the source of the page, and says, "You can't add this phone unless it has the same Nexus Protect choice as other phones in your cart. You can update your choice or purchase this phone in your next order." While vague, it's safe to assume it's an extended warranty of sorts, but it's something that hasn't been implemented or even hinted at thus far.
The Nexus lineup is always popular, and while it's not official, a Nexus Protect programs is something we could see a lot of folks flock to. Extra protection is never a bad thing on a high-end handset, especially if you're buying it outright and not on an installment plan.
Would you be interested in a protection program for the Nexus if it offers up a good value for the price?
via – Android Police