ELE Watch rumored to arrive running Android Wear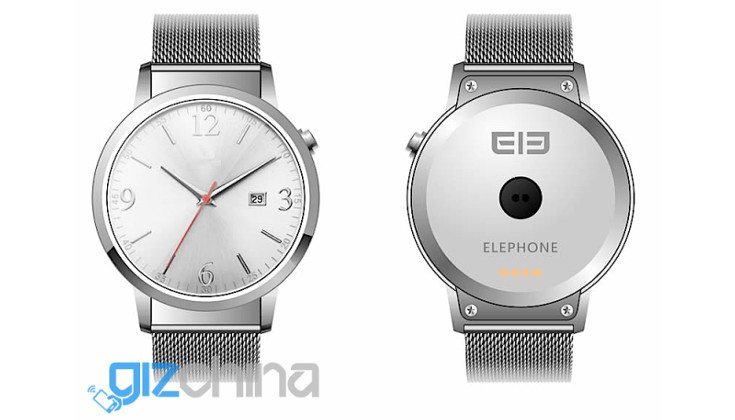 We've seen a number of smartwatches roll out from the Far East this year, and most come from manufacturers you probably haven't heard of. Well, that could change for one company if the ELE Watch rumors pan out as it may be the first one to arrive running Android Wear.
If you're familiar with the wild world of Chinese tech, you know there are some cool gadgets out there and more off-brand smartwatches than you can shake a stick at. We covered one of the better ones from Oukitel a few months back, and over the weekend Elephone gave us a glimpse of their slick new wearable, the ELE Watch.
Specifications for the ELE Watch have yet to be revealed, but as you can see from the photos, it should be a looker with a metal build. They've chosen the round form factor with a crown, something that's become a trend in 2015. While photos are nice, the big news is the ELE Watch is rumored to run Android Wear and that's extremely exciting if you've been wanting to pick up an Android-powered wearable on the cheap.
Elephone and other manufacturers from the region are known for cranking out low-cost gadgets, and despite its looks, we expect the ELE Watch to be quite affordable. If the rumors of Android Wear pan out, we have no doubt it would be one of the hottest selling smartwatches of the year due to the price tag. Nothing has been mentioned in regards to that price, but if we're going to speculate, $100-$150 sounds about right considering the heart-rate sensor and build.
How much would you shell out for the ELE Watch if it runs Android Wear?
via – Gizchina