Oukitel A28 Review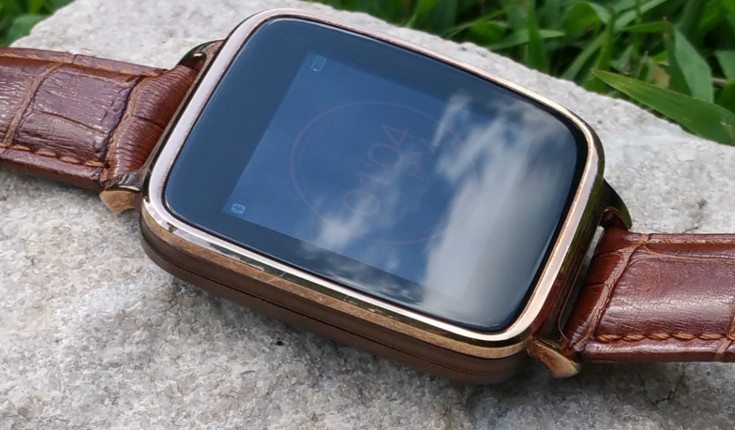 The Oukitel A28 is a smartwatch from the Far East that caught our eye back in June due to its price. Well, we had a chance to spend some time with the smartwatch, and now we're back with our Oukitel A28 review.
Design
That big bezel was the first thing I noticed about the Oukitel A28, but after you get around that, it's a good looking smartwatch. It's a lot lighter than expected and while the band is leather, it feels rather cheap. Stainless is used in the build, but it feels like the posts are stainless and the rest is plastic. It's a bit of a mystery actually as some very early Oukitel A28 reviews and previews seemed unsure of the overall build quality as well.
In a nutshell, it looks like a cross between the Apple Watch and the ZenWatch which isn't a bad thing as those watches are classy. The Oukitel A28 may "feel" cheap, but it doesn't look cheap when it's on your wrist.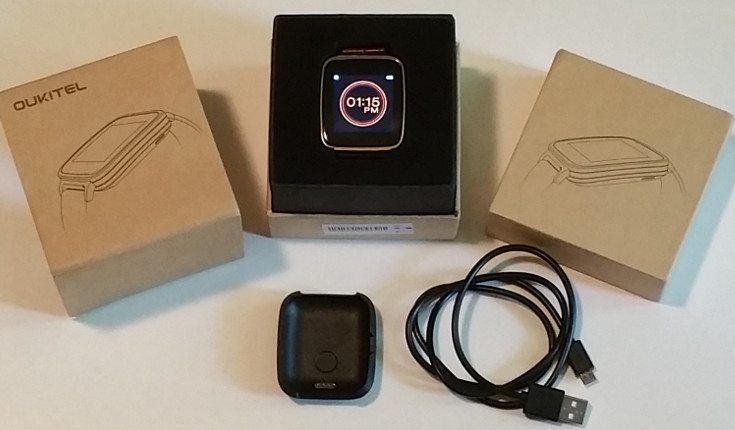 Specs
The Oukitel A28 sports a 1.54-inch panel with a resolution of 240 x 240 and is powered by a MediaTek MT2502A processor and 128MB of RAM. The storage capacity is listed at 32MB and a 250mAh battery will help to keep the lights on. It doesn't sound like much, it's pretty impressive on standby and light usage. Bluetooth will allow you to stay tethered to your handset for "around" 10 meters as well. The Oukitel A28 specs are nothing to write home about but it will get the job done and is quite peppy.
Battery Life & Connectivity
A smartwatch is a useless piece of plastic if it can't connect or dies on your wrist within 30 minutes. Thankfully, the Oukitel A28 has no issue in either of those areas. You can sync up to your smartphone with Bluetooth or use the included cable to hook to the PC. Call quality and music playback was great across Bluetooth in close but quickly goes down hill with any distance.
The watch charges quickly, and I was able to leave it sitting on the desk for close to a week before it went dead which was far longer than expected. As for usage, your mileage will vary depending on what you have running, the settings, etc… You should expect miracles, but you also shouldn't have to run for the charger if you don't blast music or run apps all day long.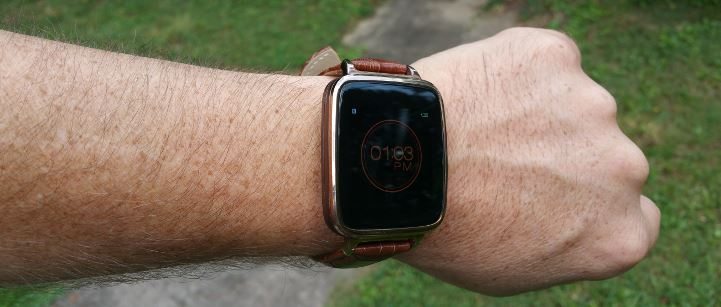 Software
Here's where the Oukitel A28 loses some points. The OS was easy to navigate considering the small screen and my fumbly fingers, but to say things are sparse is putting it mildly. You swipe left or right to scroll through the menus (six on mine) and can swipe up or down at any time to go back to the watch face. The smartwatch comes with three themes that change the menu backgrounds and there were three watch faces available initially on mine.
There are a number of settings you can tweak as well like the alerts and ringtones, but the selection is as limited as the watch faces. In terms of apps, there were three available for me with Yahoo Weather, Codoon… and the fourth watch face. Needless to say, there's not a lot to do at the moment, so the remote photo function and mp3 control were the stars of the show for me.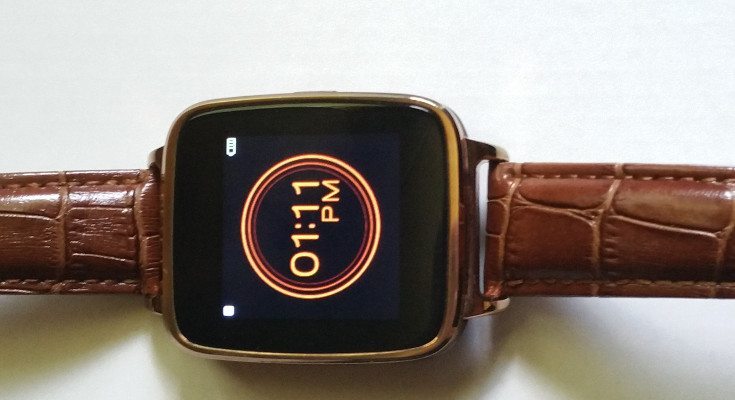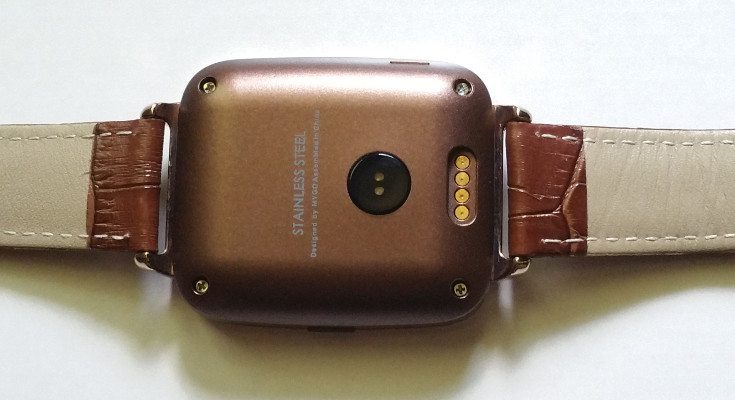 Features
Like many smartwatches, the Oukitel A28 also serves as a fitness tracker. This means you'll get a pedometer, sleep monitor, sedentary reminder timer, and a heart rate sensor. The pedometer worked as expected and the heart rate monitor was accurate and way faster than the one on my Galaxy Note 5. It's said to be the same one used in the iPhone, and that appears to be the case – very nice. The wearable also has a measure of motion control so you'll be able to flip to mute or wake.
Other features include a phonebook for your contacts, a dialer, messaging and remote capture. I was able to rock out with Google Music and the watch's BT Music app and the "find my device" worked well from the watch or from within the app. Rounding things out is a calendar, alarm, calculator, file manager, sound recorder and the aforementioned remote photo function.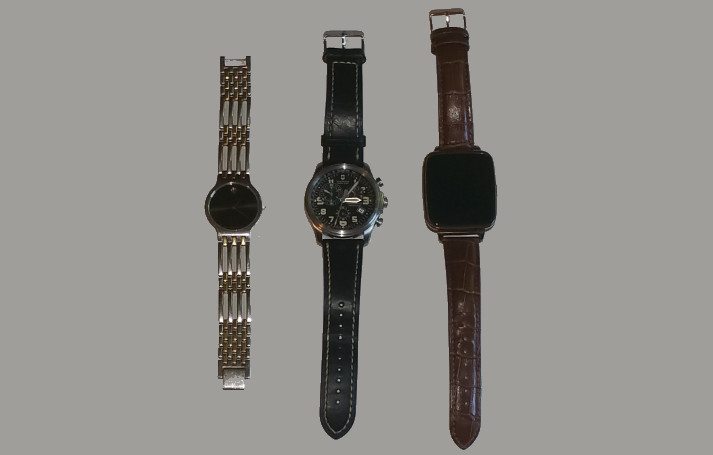 Final Thoughts…
While I was amped for our Oukitel A28 review, I wasn't sure what to make of the wearable when I first pulled it out of the box. That changed once I got things synced and setup as it handles calls well and the speaker was loud when blasting music from my wrist — that turned a few heads. The Oukitel A28 could be a great smartwatch if it gets more features and faces in the future. As it stands, the A28 is a very solid wearable that is a nice "accessory" for your smartphone and worth a look due to the price and the fact it will work with Android or iOS.
If you're interested in the smartwatch, you can pick it up from the folks at Gearbest who were kind enough to provide us with the watch for our Oukitel A28 review. The Oukitel A28 price currently sits at $56.99 for the Golden model with a brown band or $45.99 for the silver model with a black band.