BlackBerry Passport SE shows up running Android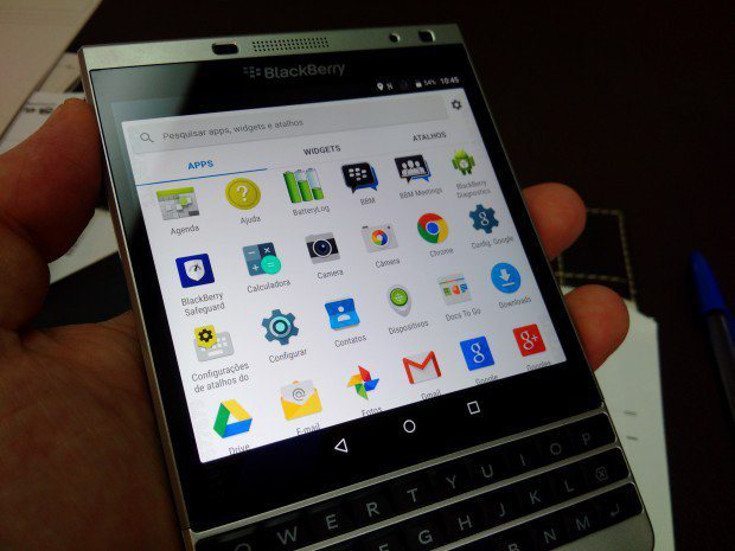 The BlackBerry Android rumors aren't going to die down anytime soon, and today we've gotten a look at something unique. The BlackBerry Passport SE has been shown appearing to run Android, and it's just as cool as you'd expect.
Back in June rumors arose that the BlackBerry Prague could be the first low-end Android BlackBerry. Soon after, we started hearing more whispers of a potential device from Reuters and others, and now we're getting a look at the BlackBerry Passport SE which looks to be running Android. While it could be a launcher or another technical trick, it's something you'll want to see for yourself.
The video shows the user sliding their fingers across the keyboard to move between home screens before moving to the on-screen buttons from Lollipop 5.0. While we have seen some impressive launchers out there (and ROMS), it looks pretty legit. The BlackBerry Safeguard sighting also adds a bit of credibility to things.
Obviously, you'll want to take this BlackBerry Passport SE Android rumor with a large dose of salt. It's basically "adapt or die" in the smartphone world these days, and while we do think we will eventually see an Android BlackBerry of some sort, this may not be it so don't get your hopes up just yet. That said…. the leaker has a history with BlackBerry devices, so anything is possible.
Do you think the BlackBerry Passport SE is running Android or is it a launcher or other trickery?