OnePlus X price may have been revealed through OppoMart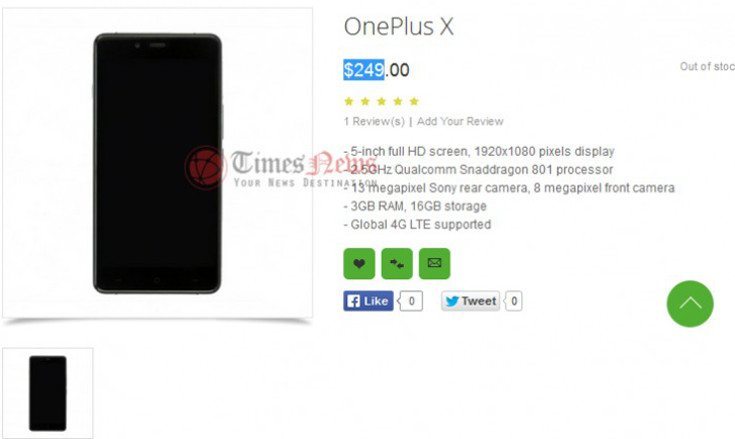 It's safe to say folks are intrigued to see what the OnePlus X will bring to the table, even if it will be a mid-ranger. The OnePlus X price has been a hot topic of debate, and we may have just learned it through an early online listing.
Oppomart is no stranger to letting the cat out the bag when it comes to smartphone releases, and it appears they've done it again with OnePlus's new handset. The OnePlus X price and specifications briefly appeared on the e-tailers site before quickly being removed, as is usually the case. Because we have the internet, someone was kind enough to take a few screenshots so here's the scoop.
The OnePlus X price was listed at $249 unlocked through Oppomart while the specs more or less line up with what we had previously heard. That means you'll get a 5-inch FHD display with a Snapdragon 801, 3GB of RAM, and 16GB of internal storage. Throw in a 13MP/5MP camera combo and global 4G LTE and you've just met the OnePlus X price.
We'll have to wait a bit longer to see if the OnePlus X price is legit, but all signs point towards yes considering the specifications and previous rumors. If so, the handset could be more popular than the OnePlus 2 if they can manage to get it to consumers before something better comes along.
Are you interested in the company's new smartphone if the OnePlus X price and specifications are legit?
via – GSMarena     source: Timesnews.co.uk