The Xiaomi Ninebot mini is an Electric Scooter with a $315 price tag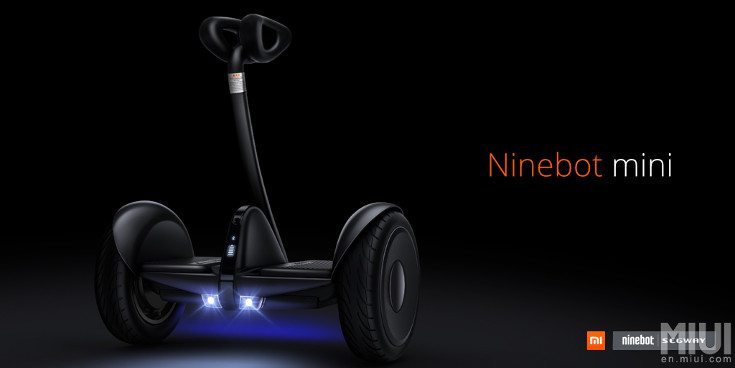 Xiaomi, like other mobile manufacturers, makes more than just smartphones and slates. That said, the Xiaomi NineBot mini is something we didn't see coming as it's a branded version of a miniature Segway.
If you've been keeping up on the trends, electric scooters and skateboards are all the rage. Segways were supposed to be game changers but are considering a little too large for most folks. The Xiaomi NineBot mini is a cross between the electric scooter and the Segway, but with an affordable price tag and mobile connectivity.
The Xiaomi NineBot mini is essentially a self-balancing scooter with a smaller bar that fits between your knees and allows you to go hands-free. That means you'll use your legs to spin and steer, and the little vehicle can even hit speeds up of to 10mph. Like other electric transportation in its class, it can handle hills to a degree and is portable so you can pop it in the trunk.
As mentioned, the Xiaomi NineBot mini is a connected electric scooter so you'll be able to use it with your smartphone through an official app. Some of the features mentioned include speed control, traffic data, and fault detection. Battery life is something that generally makes or breaks a wheeled contraption of this nature, and the Xiaomi NineBot mini allows you to go around 12 miles on single charge although we couldn't dig up any information on the charging times.
The Xiaomi NineBot mini may be the last thing you thought you'd see from the company, but it's price is going to attract a lot of attention. The two-wheeled scooter will set you back 1,999 Yuan, which shakes out to around $315 bucks — far cheaper than a Segway and on par with some electric scooters. There's been no word on an international release, but the Xiaomi NineBot mini release is expected to hit China early next month.