Xperia Z5 vs Lumia 950 price and specs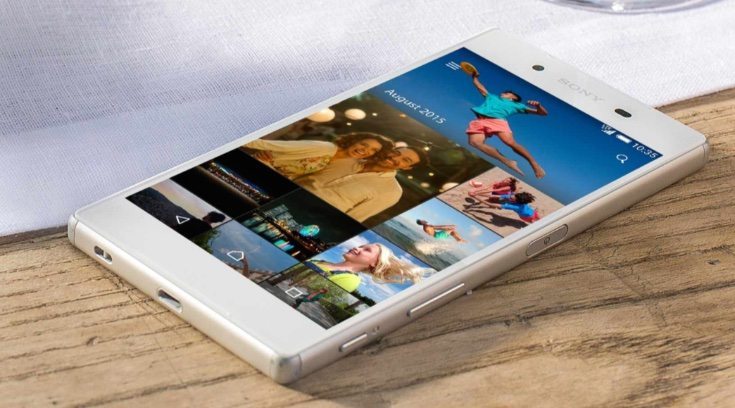 Two of the most recent high-end mobile devices that have been announced are the Sony Xperia Z5 and Microsoft Lumia 950. The Sony smartphone has recently become available while the Lumia is set for a release next month and both have plenty to offer. With this in mind we have an Xperia Z5 vs Lumia 950 price and specs rundown so that you can see how they compare.
One of the big differentiating factors between these two smartphones is their choice of operating platforms. The Sony Xperia Z5 is an Android handset while the Microsoft Lumia 950 runs the new Windows 10 Mobile operating system. If you particularly favor one over the other then your decision between these two phones is much easier. If not, the following look at Xperia Z5 vs Lumia 950 specs and more might help you to choose.
Processor
The Sony Xperia Z5 has a Snapdragon 810 octa-core processor (four cores at 2GHz and four at 1.5GHz) with Adreno 430 graphics. The Microsoft Lumia 950 has a Snapdragon 808 hexa-core processor (2 cores at 1.82GHz and four at 1.44GHz) and Adreno 418 graphics.
Display
The Xperia Z5 has a 5.2-inch IPS LCD display with Full HD resolution of 1920 x 1080 resulting in 428 ppi. The Lumia 950 has a 5.2-inch AMOLED display with Quad HD resolution of 2560 x 1440 and 564 ppi.
RAM and Storage
It's a match here as both devices have 3GB of RAM and 32GB of internal storage, expandable via microSD to 200GB.
Camera set-up
The Xperia Z5 has a 23-megapixel rear camera with phase detection autofocus, LED flash, and 4K video capture, as well as a 5.1-megapixel front-facing shooter. The Lumia 950 has a 20-megapixel rear Pureview camera with Carl Zeiss optics, autofocus, triple-LED flash, optical image stabilization, and 4K video, along with a 5-megapixel front-facing camera.
Battery
The Sony smartphone has a non-removable 2900 mAh battery while the Lumia 950 has a removable 3000 mAh battery.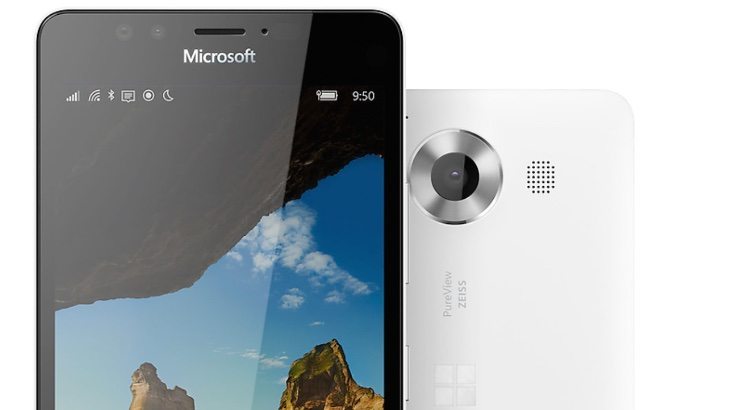 Connectivity
Both phones support 4G LTE, dual band WiFi 802.11 a/b/g/n/ac, Bluetooth 4.1, NFC, and GPS. The Xperia Z5 features microUSB 2.0 while the Lumia 950 has USB Type-C.
Operating System
The Sony Xperia Z5 runs Android 5.1.1 Lollipop and will be upgradable to Android 6.0 Marshmallow at some stage. The Lumia 950 runs Windows 10 Mobile.
Dimensions and Weight
The Xperia Z5 measures 146mm x 72mm x 7.3mm and weighs 154g. The Lumia 950 measures 145mm x 73.2mm x 8.2mm and weighs in at 150g.
Price
Prices vary by individual region as well as retailer. As a guide we can tell you that the Xperia Z5 is on sale in the UK SIM-free from £549.99 but no US pricing has been announced yet. The Lumia 950 was given a US price of $550 at its unveiling and Microsoft has since announced SIM-free pricing for the UK of £499.99, although a few UK retailers are offering it at a slightly cheaper price. UPDATE: The Xperia Z5 is now on sale for the US from Expansys at a price of $669.99.
We haven't considered all the array of features for these phones in our look at the Xperia Z5 vs Lumia 950, but it's worth noting that they are also available as dual SIM variants. The Sony Xperia Z5 has a fingerprint sensor and is also dustproof and water-resistant to IP68 standard. Alternatively the Lumia 950 has Microsoft Continuum support, wireless charging, and an iris scanner.
The above details should give you plenty of food for thought about how both of these smartphones compare, and you might also like to check out a couple of hands-on videos of these devices from Phone Arena for a closer look. The first YouTube video shows a hands-on experience with the Xperia Z5 and the second YouTube look is of the Lumia 950.
When you've had a chance to weigh up the details of the Xperia Z5 vs Lumia 950 we'd be interested to hear your verdict. Are you more likely to choose the Sony Xperia Z5 or the Microsoft Lumia 950?
https://www.youtube.com/watch?v=Nuw-0MhraQw://
https://www.youtube.com/watch?v=YT4fOrwsgLg://