Sony Xperia Z5 now on sale for US buyers unlocked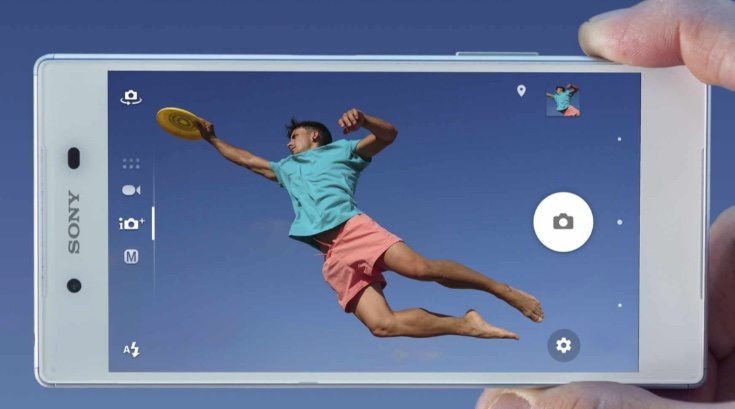 When Sony announced its flagship Xperia Z5 last month there was no news on if it would be available for the US market. Soon after we heard that the phone would release in certain regions but there was nothing about a US launch. If you've been hoping for it though there's some good news, as the Sony Xperia Z5 is now on sale for US buyers unlocked.
The Xperia Z5 is already available some regions including the UK, and we know that it's also heading to other countries such as Canada and India. Yesterday we published a specs comparison of the Lumia 950 vs Xperia Z5 and we noted that the Z5 was still not listed on the Sony US website. That's still the case but now Expansys is offering the phone.
The retailer has the phone in stock right now and the Sony Xperia Z5 price at Expansys is $669.99. That's for the Dual SIM model of the Z5 and it's available in Gold, Graphite, or Green colors. The unlocked phone is compatible with 4G LTE on carriers that include AT&T, Cricket, MetroPCS, Straight Talk, and T-Mobile.
You can check out full specs and more for the Sony Xperia Z5 at the specs comparison link above, and we'll refresh you on some of the main points. The phone is dustproof and water-resistant to IP68 certification standards, and also features a fingerprint sensor. It's powered by a Snapdragon octa-core processor and has a 5.2-inch screen with Full HD resolution.
The Sony Xperia Z5 has 3GB of RAM, and 32GB of internal storage, expandable with microSD card to a whopping 200GB. There's also a 23-megapixel rear camera and Sony claims that the 2900 mAh battery will give enough juice to last for up to three days of use. It runs the Android 5.1 Lollipop OS.
If you want to get your hands on this new Sony smartphone in the US, this retailer looks like the way to go, at least for the moment. Are you pleased to hear that the Sony Xperia Z5 is now up for grabs for buyers in the US? Will you be ordering this handset through Expansys?
Source: Expansys
Via: Phone Arena