Samsung Gear S2 Experience app lets you virtually sample the Gear S2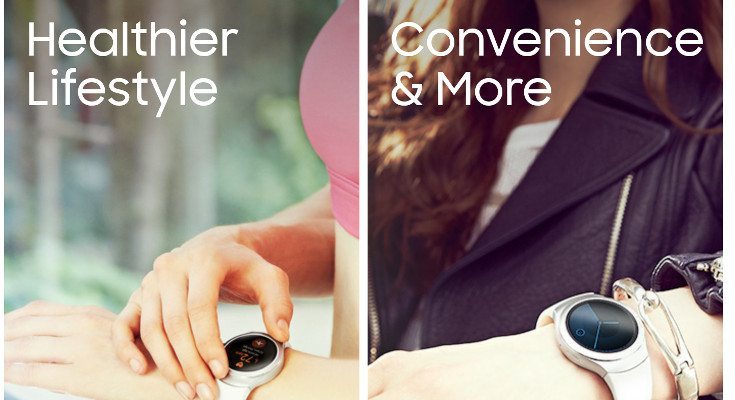 Choosing a smartwatch isn't easy for most, especially if you don't have one in-hand. The new Samsung Gear S2 Experience app actually gives folks a way to try before they buy without having to hassle with shipping or paperwork.
The Samsung Gear S2 is one of 2015's snazziest smartwatches, that's a fact. It's also not exactly cheap compared to other round wearables, especially the slew getting ready to roll out from the Far East. The Samsung Gear S2 Experience app won't allow you to strap the new gadget on your wrist, but it will give you firsthand knowledge on how the watch and its funky rotating bezel will work.
The Samsung Gear S2 Experience app is broken down into four categories with Aesthetic and Design, Intuitive Experience, Healthier Lifestyle and Continence. Each section highlights different Samsung Gear S2 features, and gives you a chance to see them in action as well. As for the interactive options, the Samsung Gear S2 Experience app lets you "try it on" by superimposing the wearable on your wrist using your devices camera. You can also twist a virtual dial to get a feel for how the rotating bezel works.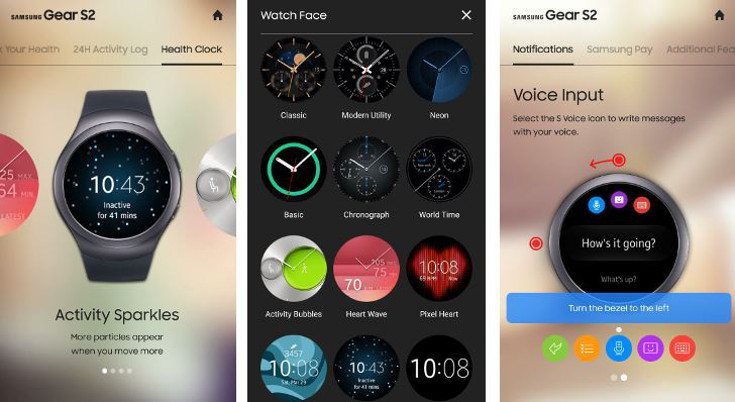 If you are on the fence about purchasing the Samsung Gear S2, the Gear S2 Experience app should answer a few of your questions. While it doesn't really give you a sense of what it'll be like to wear one, it does a good job of showing you how it will function while explaining some of the features. If you want to give it a whirl, you can pick up the Samsung Gear S2 Experience app for free on Google Play.
Samsung Gear S2 Experience app