Droid Turbo 2 release date set for October 29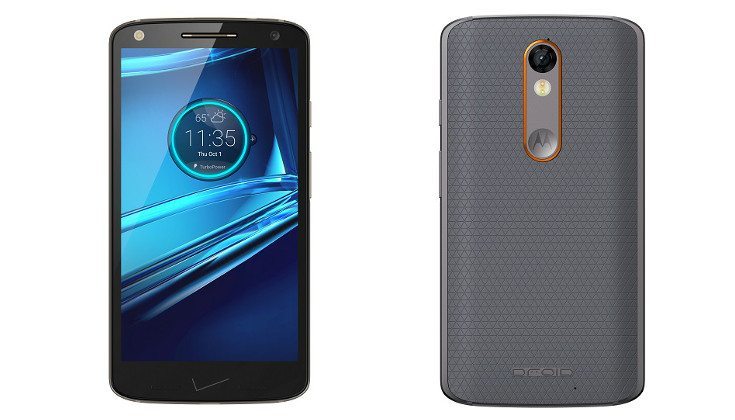 Motorola and Verizon had a big announcement to make today, even if it was something we all saw coming. The Droid Maxx 2 and Droid Turbo 2 release dates are now official, and we're here to give you the scoop.
We are almost out of flagships for 2015, but there are still a few stragglers waiting to hit the streets. The Droid Maxx 2 and Droid Turbo 2 are two handsets that will soon be in consumers palms if they reside in the states, and we're here to tell you what you can expect from the upcoming Droid Turbo 2 release.
If you missed our previous coverage of the Droid Turbo 2, it's the follow-up to the popular device of the same name. The original gained a lot of fans and the sequel appears to be a fine upgrade thanks to a speedy 64-bit Snapdragon 810 and 3GB of RAM. The display is 5.4-inches and of the QHD variety, but also decked out with Moto's new "Shattershield" tech that's said to keep your screen intact and clear of cracks for 4 years.
The Droid Turbo 2 has plenty of power, but it's no slouch in the camera department either. The rear camera is listed at 21MP with a Dual LED CCT flash, zero shutter lag and rapid focus. The front-facing snapper isn't as fancy, but will get the job done thanks to a 5MP wide-angle lens. The regular edition comes with 32GB of storage, but you can choose to roll with 64GB if you go through Moto Maker.
As you might suspect, the Droid Turbo 2 will have a large battery, and this time around it clocks in at 3,760mAh. The battery is said to provide 48 hours worth of juice, and the TurboPower charging setup will provide 13 hours on only a 15-minute charge. Moto Maker is a big draw as well, and you'll be able to do that online of through Big Red's retail shops. As previously reported, there will be a Design Refresh feature available as well if you get tired of your handset's looks and want to switch things up.
The Droid Turbo 2 price is set at $624 unlocked or $26 per month for 2-years if you want to go that route. The Design Refresh is priced at $96 outright or $4 per month through a device payment plan if you'd like to revamp things.
Are you ready to see the Droid Turbo 2 release date arrive?