BLU Studio 7.0 LTE lands with a 7-inch display and $199 price tag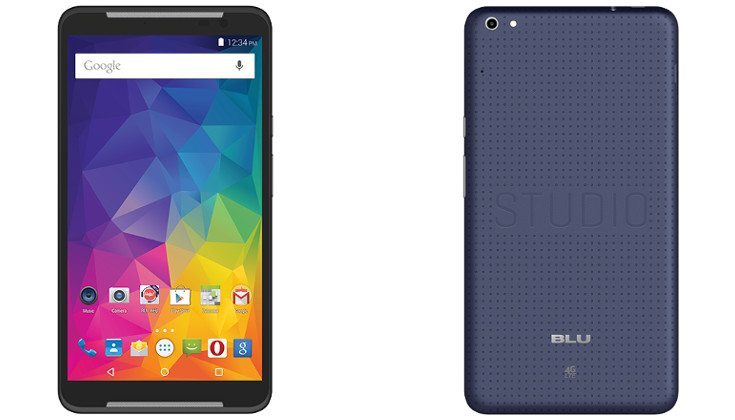 BLU Studios has been one of the more active smartphone manufacturers this year when it comes to the lesser-known brands. Well, you can add one more handset to their growing arsenal with the BLU Studio 7.0.
As the name implies, the BLU Studio 7.0 is a bit more than a phablet. The massive "handset" clocks in with a 7-inch panel sporting a resolution of 1,280 x 720, which is far larger than most of the Note class devices. Needless to say, it can double as a tablet and there's a 64-bit Qualcomm Snapdragon 410 backed by 1GB of RAM to help push those pixels along.
The internal storage for the BLU Studio 7.0 is listed at 16GB, but expandable up to 64GB through a microSD card slot. It supports the usual means of connectivity like Wi-Fi and Bluetooth 4.0 along with 4G LTE through AT&T, T-Mobile and comparable networks. A large 3,700mAh battery will provide power to that massive 7-inch panel, and the device is listed as running Android 5.1 out of the box.
A couple of years ago, it was unthinkable that we'd see a 7-inch smartphone and small slates with voice-calling capabilities were rare. That's not the case anymore as the lines between tablets and phones have blurred, and the BLU Studio 7.0 looks to be a fine option if regular phablet just isn't big enough for you. The BLU Studio 7.0 is ready to roll from Amazon in White, Blue, Gold or Grey and is priced $199.99 unlocked.