Microsoft Lumia 550 vs Lumia 540 specs breakdown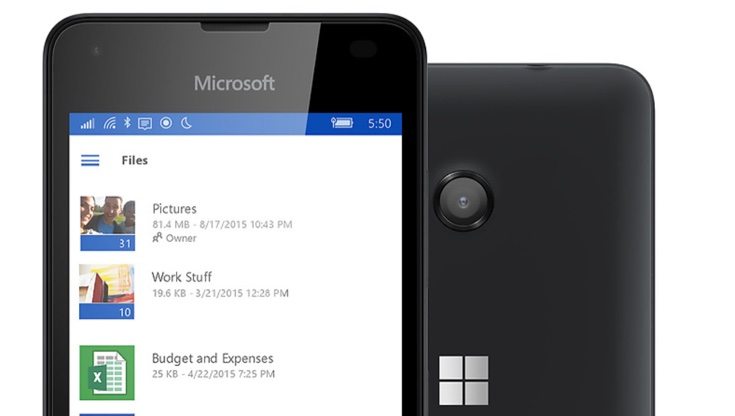 Many people are waiting for the release of the Microsoft Lumia 550 that was announced in October. It's set to become available in various regions worldwide from early next month and is a more affordable Windows 10 Mobile handset than the new Lumia 950 and 950 XL. One of the phones it will come up against is the Lumia 540 that launched earlier this year. Therefore we're considering the Microsoft Lumia 550 v Lumia 540 in a specs breakdown.
If you're wondering whether to purchase the Lumia 540 or wait a short while for the Lumia 550, running through the specs of each may help you to decide. It's worth noting that the Lumia 540 is a dual SIM handset. The Lumia 550 is coming in a single SIM model or dual SIM version for some regions. Let's compare the specifications and more.
Processors
The Microsoft Lumia 550 is equipped with a 1.1GHz Snapdragon 210 quad-core processor and Adreno 304 graphics. The Lumia 540 Dual SIM has a 1.2GHz Snapdragon 200 quad-core processor and Adreno 302 GPU.
Display
There's a 4.7-inch display with HD resolution of 1280 x 720 and 315 ppi for the Lumia 550. That's compared to a 5-inch display with HD resolution for the Lumia 540 resulting in 294 ppi.
RAM and Storage
There's not much between them here as both have 1GB of RAM and 8GB of internal storage. However, the Lumia 550's storage can be expanded to 200GB via microSD card while the Lumia 540 can be expanded to 128GB.
Camera Set-up
The Lumia 550 has a 5-megapixel rear camera with autofocus, LED flash, and 720p video capture, as well as a 2-megapixel front-facing camera. The Lumia 440 has an 8-megapixel rear camera with autofocus, LED flash, and 480p video capture, and a 5-megapixel front-facing shooter.
Battery
There's a removable 2100 mAh battery for the Lumia 550 and a removable 2200 mAh battery for the Lumia 540.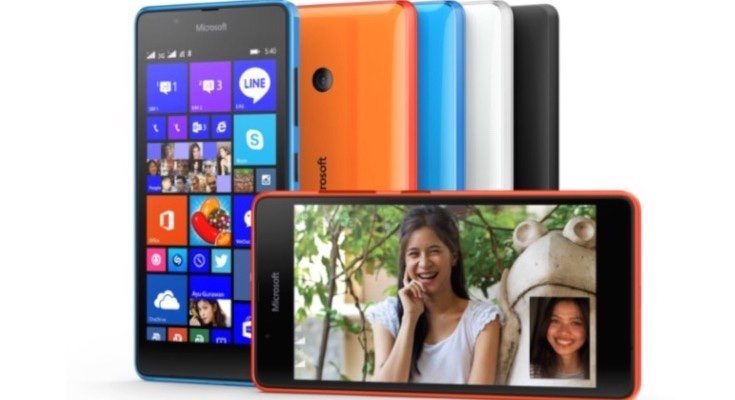 Connectivity
The Lumia 550 is the winner in this respect as it has 4G LTE connectivity whereas the 540 does not. It also supports 3G, WiFi 802.11 b/g/n, Bluetooth 4.1, GPS, and microUSB 2.0. The Lumia 540 supports 3G, WiFi 802.11 b/g/n, DLNA, Bluetooth 4.0, GPS, and microUSB 2.0.
Operating System
Here's a big advantage for the Microsoft Lumia 550, as it will release running Windows 10 Mobile out of the box. The Lumia 540 released running Windows Phone 8.1.
Dimensions and Weight
The Lumia 550 measures 136.1mm x 67.8mm x 9.9mm and weighs 141.9g. The Lumia 540 measures 144mm x 73.7mm x 8.6mm and weighs 152g.
Price
This is a difficult one as pricing will vary by region and retailer. We'll give a couple of examples though. In the UK pre-orders are open for the Lumia 550 at various retailers at between £90 and 95 while the Lumia 540 is available online for around £110. The Microsoft Lumia 550 price for India has not been officially confirmed yet, but we've seen expected prices anywhere between Rs. 9,000 and Rs. 10,500. The Lumia 540 Dual SIM launched at 10,199 but can now be found from around Rs. 8,000.
Pricing is in a similar bracket so to decide between them you should carefully consider the specs and also your preference of design, although they don't look wildly different. There are some real swings and roundabouts here. For example the Lumia 550 has the benefit of running Windows 10 Mobile, a higher level of expandable storage, and LTE connectivity. On the other side of the coin the Lumia 540 has a larger display, higher-megapixel cameras, and slightly more battery capacity.
Much of your choice between these two smartphones may ultimately come down to the difference in price wherever you are, as well as the specs most important to you. When you've considered all of the above we'd really like to hear your choice between the Microsoft Lumia 550 vs Lumia 540 battle. Which will you opt for and why?