Free Advent Calendar 2015 apps for Android and iOS,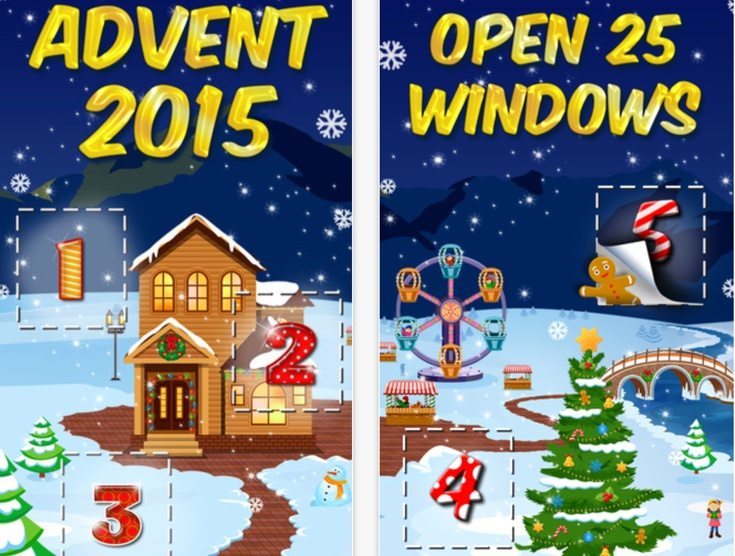 It's December 1st and that can only mean one thing, it's time to start opening an Advent Calendar. If you haven't got a traditional version you might appreciate one with a modern touch that you can use with your smartphone or tablet. We've rounded up some free Advent Calendar 2015 apps for Android and iOS devices.
It's time to start looking forward to Christmas, and many of us are already buying gifts, decorating our houses, and looking forward to spending the festive occasion with family and friends. Children of all ages enjoy opening an Advent Calendar, and all of the ones below are free. Simply tap on the titles to be taken directly to Google Play or the App Store.
The first in our roundup is called Advent 2015 — 25 Days of Christmas. It's a new app that's compatible with iPhone, iPod touch, or iPad running iOS 7.0 or later. This Christmas Countdown is a festive calendar and you can open the windows from December 1st and explore a magical Winter Wonderland. Open a door each day until Christmas to reveal the treat beneath, and find an enchanting village with animations and tinkling jingle bells. There are also daily mini games to play such as snowball fighting with elves or decorating Christmas trees.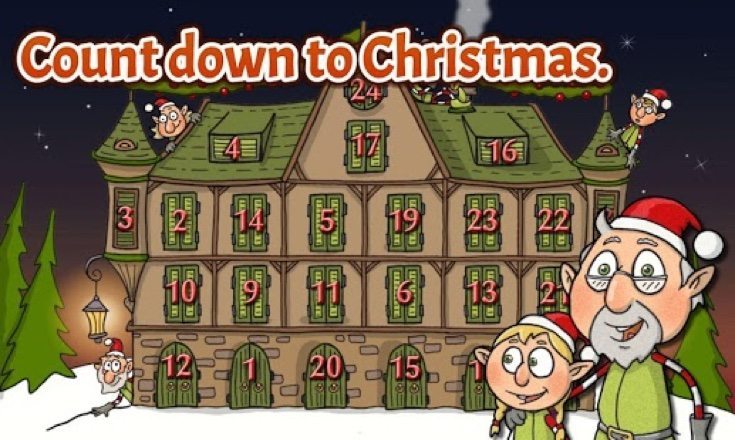 Our next suggestion is for Android devices and it's Christmas Countdown Elf Story. This app is highly rated by users and is compatible for devices running Android 2.3 or later. This app tells a Christmas story with 24 free episodes, where the Elves must wake up the lazy Frost Giant in time to bring snow for Christmas. It features games and puzzles for children of all ages and with the Advent Calendar there's an Elf Advent poem. The app also has a daily mini-game, sound effects, and excellent graphics.
Another nice iOS app is simply titled Advent Calendar Free, and it's for iPhone, iPod touch, and iPad running iOS 7.0 or later. This Santa Claus Advent calendar tracks Santa on his way to Christmas Day. Every day there's a windows to open and a Christmassy question to answer, with background music along the way. The app was updated last month with new content for Christmas 2015, and some other changes and improvements.
Next up is an Android app called Cat Advent Calendar for Xmas. Again you can countdown the days to the big day with this calendar setting the scene in a snowy forest with Santa's Cat. Tap a window each day to open it up and find a daily gift. It features a variety of games including puzzles, a match-3 game, racing and more. It's compatible with devices running Android 2.3 or later, and again has recently been updated. If your kids prefer dogs to cats they might enjoy the Dog Advent Calendar for Xmas instead.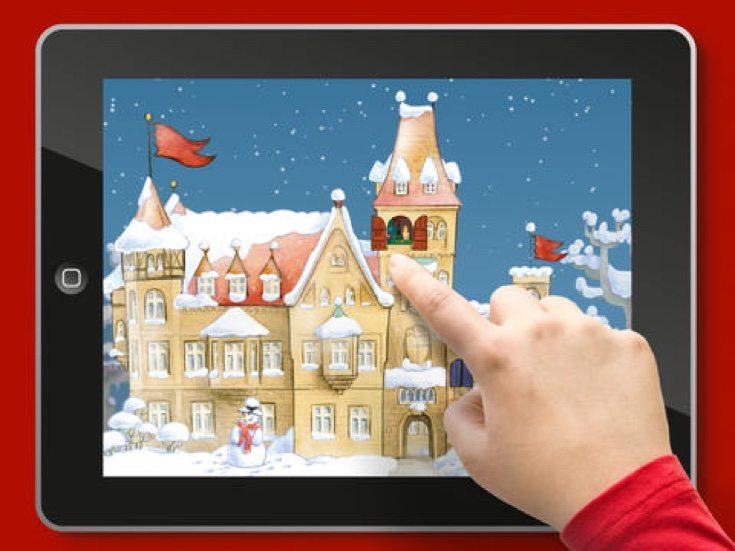 Our final suggestion is another iOS app, this time just for iPad. It's titled Advent Castle — The Advent Calendar for Children of All Ages. This is a beautifully illustrated app evoking a real feeling of winter and dancing snowflakes amid the anticipation of Christmas. From December 1 through Christmas Eve there are 24 surprises waiting to be discovered in the tower room of the castle. Among them are some drawing and papercraft tutorials for making Christmassy things with pencils, paper, and scissors, as well as animated pictures, and a memory game.
Hopefully at least one of these apps will be what you're looking for to offer an Advent Calendar experience for the holiday season. If you choose to download any of the above apps, why not tell us what you think of them? Also if you'd like to suggest other Christmas apps that readers might enjoy, drop us a comment in the box below.