Yu Yutopia launch date less than a week away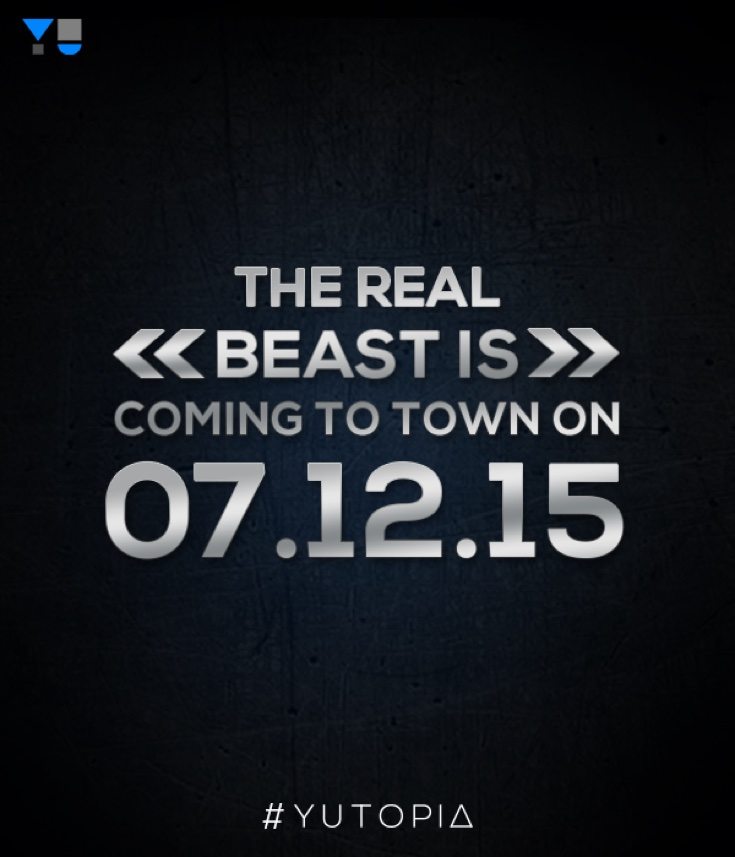 The YU Yutopia smartphone has been the subject of a massive amount of interest for a while, and what many people are waiting to find out is when the device will finally be available. At last, we can tell you that the YU Yutopia launch date is less than a week away, so it looks as though you could have it in your hands very soon.
YU has been slowly teasing us with various snippets of information about the Yutopia, and has now issued a new image that shows a December 7 YU Yutopia launch date. It states, "The Real Beast is coming to town on 07.12.15," with #Yutopia underneath. Another previous teaser for the Yutopia also made a dig at the OnePlus 2 by saying "R.I.P Plastic and Sandstone — True Power Lies in Metal."
We know that the YU is going to be a high-grade smartphone with a quality metal build, and specs so far are thought to include Snapdragon 810 processor version 2.1, Adreno 430 graphics, and a 5.2-inch display with QHD 2560 x 1440 resolution. Other likely specifications are 4GB of RAM, 32GB of internal storage, and 4G LTE connectivity.
Camera specs are a 21-megapixel main camera at the rear and an 8-megapixel front-facing camera. It's also thought that the YU Yutopia will be a dual SIM handset, though it's less clear whether it will support microSD card storage expansion. The phone is tipped to be running the Android 5.1.1 Lollipop-based Cyanogen OS 12.1.
The YU Yutopia price has not been confirmed yet, but as YU has alluded to it being a rival for the OnePlus 2 we expect competitive pricing. It's not much longer now until we will finally have the confirmed price. It's worth noting that previously there were were rumors of two different storage variants, but we've heard less about this more recently.
Are you one of the very many people eagerly waiting for the YU Yutopia launch on Monday? What price are you hoping that YU will give to this high-end handset? We always appreciate hearing your thoughts.
Source: Fone Arena