YU Yutopia launch models and price leak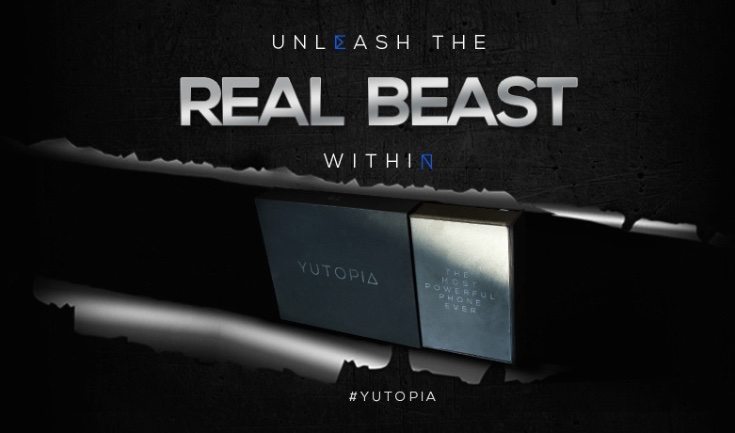 There are plenty of people waiting to see the YU Yutopia release following the success of previous YU smartphones. The company has been slowly leaking details of the phone's specs and features, and now we have some more news on YU Yutopia launch models and also details from a price leak.
So far we've seen the YU Yureka, the Yuphoria, Yureka Plus, and Yunique, but the upcoming Yutopia is going to step up in specifications to reach flagship status. In October we told how a metal body had been confirmed for the YU Yutopia, and that the company was referring to it as a "real beast" and "the most powerful phone ever."
Since then YU has issued further teasers that have confirmed 32GB of internal storage (non-expandable), a Quad HD resolution (2560 x 1440), and most recently Quick Charge support. Now it's reported that the YU Yutopia launch will see two variants introduced. The news is claimed to be from an insider source at YU who says that one model will have 3GB of RAM, 32GB of internal storage, and a Full HD display, while the other will have 4GB of RAM, 64GB of internal storage, and a Quad HD resolution display.
The same source also says that both will be equipped with Qualcomm's Snapdragon 810 octa-core processor, and even goes on to give pricing for the device. The YU Yutopia 3GB RAM version is said to have a price tag of Rs. 19,990 with the 4GB model priced at Rs. 23,700. Considering the specs this pricing is very competitive. However, we have to caution that this is not official news from YU, so although we hope this rumor is correct you should bear this in mind.
In a further snippet of news about the YU Yutopia launch it's reported that the phone will be sold through an invite system. Once people purchase the phone they will then receive additional invites, similar to the way the OnePlus system works. This news is also unconfirmed but if accurate this idea is not likely to be well received by potential buyers.
As far as the YU Yutopia launch date is concerned, the company still hasn't announced that. We'll be sure to let you know though, so do check back with us from time to time. Have you already set your sights on the YU Yutopia as your next smartphone purchase? Do you think this latest leak with model and price news will turn out to be accurate? We always appreciate receiving your comments.
Source: Phone Radar