ZTE Nubia Z11 reported for US release alongside China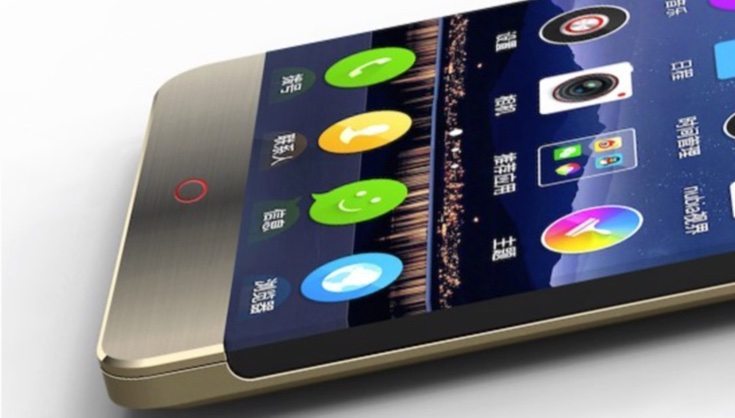 Last week we reported on an upcoming ZTE flagship smartphone, the Nubia Z11. We gave details of some leaked top-end specs as well as some images, and the phone is rumored to be heading for a release early in 2016. Now it's reported that the ZTE Nubia Z11 will see a US release alongside China.
Going by the previously leaked renders of the phone, the Nubia Z11 has very attractive styling and could appeal to plenty of potential buyers. Very often we see top-flight Chinese smartphones limited to a release in China, or sometimes released elsewhere after quite some time has passed. However, it looks as though this could be different for the Z11.
A Chinese publication cites the company's senior vice president, Ni Fai, as saying that there will be simultaneous launch of the ZTE Nubia Z11 for China and the US. The Nubia Z11 is rumored to pack the upcoming Qualcomm Snapdragon 820 chipset, and as one of the first smartphones to do so this could definitely be a draw for US buyers. The idea behind a simultaneous China and US launch would therefore make a lot of sense.
Other leaked specifications include a 5.2-inch display with Quad HD resolution of 2560 x 1440 and 565 ppi, 4GB of RAM, and 128GB of internal memory. Also tipped are a 20.7-megapixel rear camera and a 13-megapixel unit up front, as well as a fingerprint scanner. It's said to be running Android 6.0 Marshmallow out of the box, with Nubia's customized UI.
As far as the design is concerned it's virtually bezel-free as shown in the previously leaked image below. The company has utilized Frame Interaction Technology and also arc Refractive Conduction technology for the curved glass edges. We'll be following news of a US launch for the ZTE Nubia Z11, and it will be interesting to see if this high-end flagship from ZTE will find a place in the market.
If the ZTE Nubia Z11 does indeed simultaneously arrive for China and the US, would you snap it up depending on the price? We'll be sure to bring further news as we hear it, so in the meantime why not drop us a comment.
Source: South China Morning Post
Via: Phone Arena