Android 6.0.1 Marshmallow arrives for Nexus devices, new emojis and more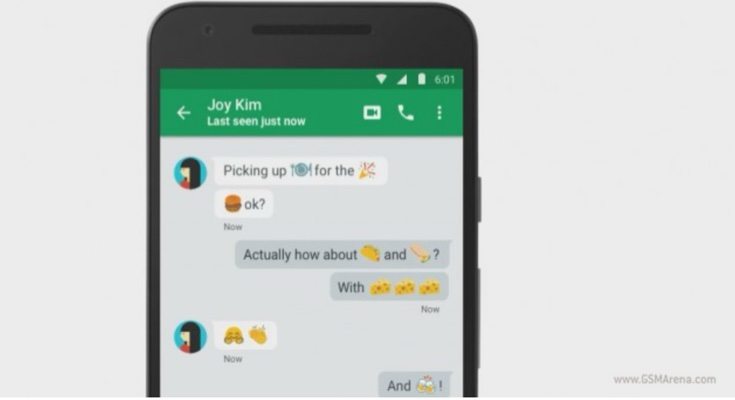 If you're always anticipating the next Android update for your device you may be waiting for your first taste of Android 6.0 Marshmallow. However, the later Android 6.0.1 Marshmallow update is now arriving for some Nexus devices, and it brings new emojis and more.
Last month we reported that the Android 6.0.1 update was already arriving for some phones in the Android One initiative. For those who don't know, the Android One phones are budget handsets for emerging markets such as India and were promised speedy future Android upgrades. Now Google says that Android 6.0.1 factory images are freshly available for certain Google Nexus devices.
These are the Nexus 5, Nexus 6, Nexus 5X, Nexus 6P, Nexus 7 (2013), Nexus 9, and also the Nexus Player. The factory images for these devices can be downloaded from Google's Developers website and the OTA (over-the-air) update will also be rolling out soon.
As its number infers, this is an incremental update so don't expect anything too major. However, one of the inclusions that many will appreciate is dozens of fresh emojis as part of Unicode 8.0. Just a few examples are the middle finger, champagne bottle, rolling eyes, sickness, and taco. There will also an updated Google keyboard app to accompany this update that will support the new emoji list, although that has yet to arrive in the Google Play Store.
Apart from new emojis other additions with the Android 6.0.1 update include December's security patch, another option for the 'do not disturb' mode, and changes to tablet navigation. It's always good to see new Android updates arriving for Nexus devices, and if you are one of the first to have downloaded Android 6.0.1 Marshmallow for your Nexus smartphone or tablet we'd like to hear from you.
What are your thoughts on the improvements and changes with the Android 6.0.1 update? Drop us a comment in the box below.
Sources: Google Developers AND Nexus (Twitter)
Via: Ars Technica AND GSMArena