New Samsung Duo Pixel patent shows a VR accessory may be in the works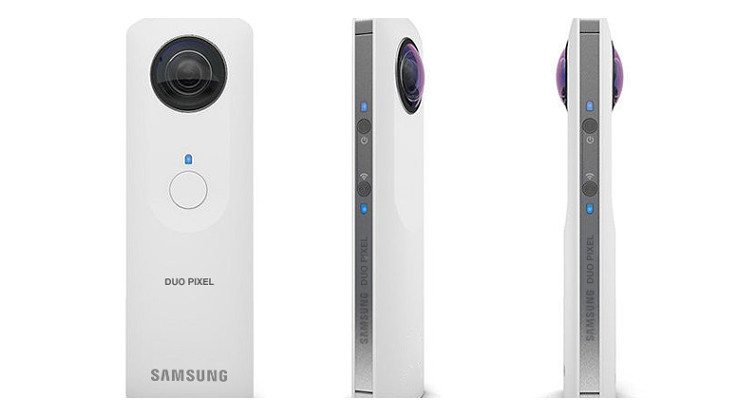 Samsung and Apple are two of the busier smartphone manufacturers when it comes to patents, and not a month goes by that we don't see something unique from one or both companies. Today, it's Samsung's turn as a new patent has appeared involving an interesting camera setup.
Samsung recently hit up the USPTO and filed for a new patent on something called the Samsung Duo Pixel. The patent number 86833892 doesn't tell us exactly what their new gadget is all about, but the details have some interesting implications for the future of the Galaxy series or Samsung's dive into the world of VR.
At the moment, there are two schools of thought on the Samsung Duo Pixel patent. It could be for a new camera setup on its flagship line of smartphones. The "Duo" camera setup is something we have seen plenty of times, but we would be surprised if Sammy went down this road. The Duo Pixel is more likely to be a VR-based accessory of sorts or possibly a full-featured VR capture camera. Remember the Nokia OZO we showed you last week?
VR isn't going away anytime soon, and while many feel Samsung missed an opportunity with the consumer version of the Gear VR, they could get back on the right track with an accessory in 2016. That said, the Samsung Duo Pixel patent may never see the light of day as is the case with plenty of cool (or mysterious) concepts we see come out of the Trademark Office.
Would you like to see Samsung release a VR camera accessory or would you prefer a cooler camera setup for the Galaxy S7?
via – Slashgear