HTC One M10 Max design includes top specs and stylus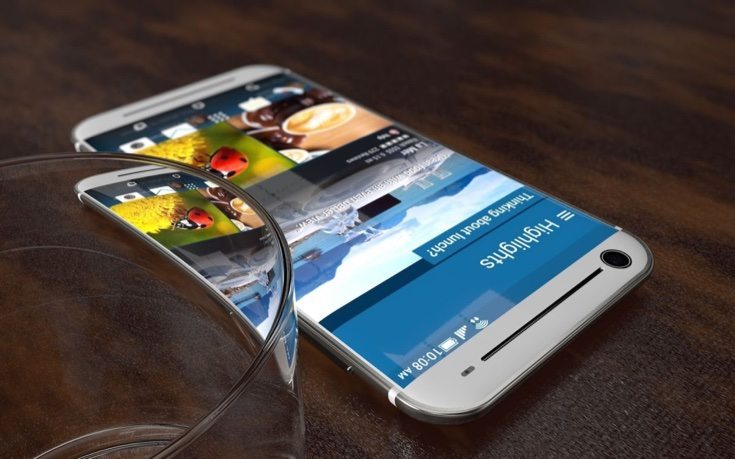 There are plenty of concept smartphone renders floating around at any given time, and the best of them can act as tempting ideas for what could be offered in the future. Hasan Kaymak is one of the best-known concept designers out there, and today we're showing his HTC One M10 Max design that includes top specs and also a stylus.
Kaymak has produced many enticing visions and this HTC One M10 Max render teases us with possibilities. It would be a likely contender to the Samsung Galaxy Note 5, especially as it includes stylus use. We only have one teaser image to show for now, but there may be more to come.
For now we can tell you that Kaymak has given this phablet an impressive specs lineup. These include a 12-core processor, a 5.9-inch Super AMOLED display with 4K resolution, 4GB of RAM, and 128GB of internal storage that's expandable with microSD card to 200GB. Power users would love the fact that it's juiced by a whopping 6200 mAh battery.
The HTC One M10 Max design also includes a 20-megapixel front-facing camera, and yes we did say front-facing (no mention of the rear camera), and a microUSB Type-C for PC mirroring. Given the size of the battery the handset still looks pretty slim. It has a metallic build and looks as though it has a virtually edge-to-edge display.
If you enjoyed looking at this new render from Hasan Kaymak you might like to check out his idea for the HTC O2. This was rumored to be next year's flagship rather than a One M10, although a new leak yesterday spoke about an HTC Perfume and said that the HTC O2 had been dropped. We also recently shared this designer's idea for a Samsung Galaxy S7 Premium.
Do you think HTC should produce a new phablet similar to this One M10 Max design? Would you buy Kaymak's HTC One M10 Max if it were on the shelves right now? Let us have your comments.
Source: Hasan Kaymak (Google+)
Via: Concept Phones