Fallout Shelter update brings a popular Companion to the game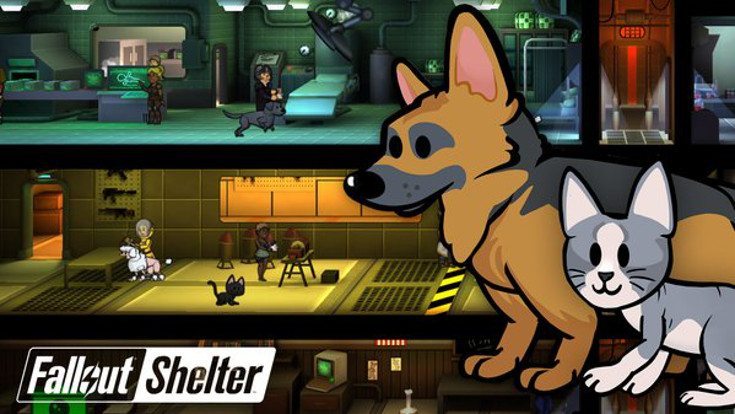 It's no surprise that Fallout 4 is one of the most popular games of the year, but plenty of folks were surprised by the success of Fallout Shelter. A new Fallout Shelter update is going to make the game even more popular as a furry friend from the franchise is coming over to say hello.
If you've played Fallout, you know all about companions. Regardless of your feelings on dogs (and wonky AI), Dogmeat has been an extremely popular choice for folks making their way through the Wasteland. The Fallout Shelter update is finally bringing Dogmeat to the mobile game, and he's going to bring plenty of furry friends along for the ride.
Pets are a major new addition from the Fallout Shelter update, but it's not the only new feature coming to the game. Vault-Tec has received various reports, and they've introduced several new options for Overseers including new sell options and improvements to the Dweller management setup. If you've played the game long enough, you know both areas needed tweaks, so it's nice to see them arrive. You'll also be able to give any lazy Dwellers the boot out into the Wasteland, and there are new pick-up lines to help you woo a mate.
Fallout Shelter is one of those games you can literally play forever, but having fresh content is never a bad thing. The new Fallout Shelter update is a good one as it appears to address several issues gamers have been dealing with while finally bringing Dogmeat and other pets into the game. Rest assured, it won't be the last update we see, but it's certainly a nice way to close out the year.
Are you glad to see Bethesda bringing steady Fallout Shelter updates to gamers?