Samsung Galaxy A9 official ad confirms specs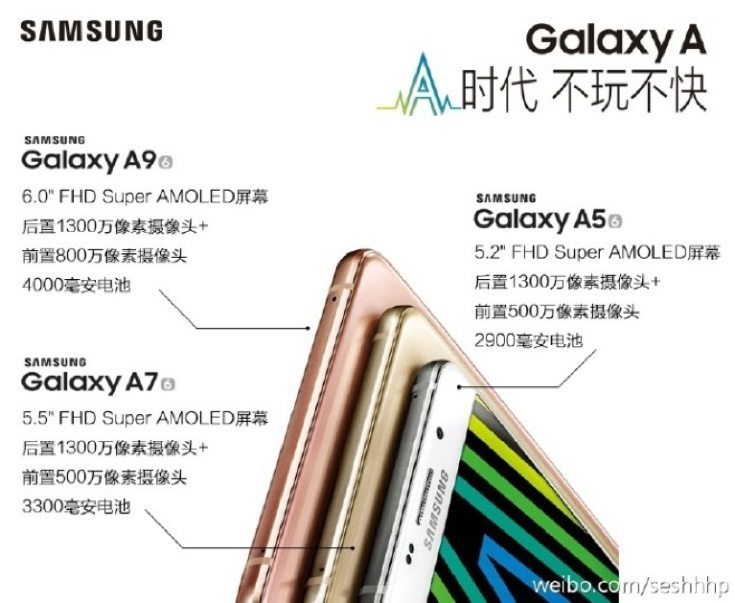 There have been numerous leaks about the upcoming Samsung Galaxy A9 and we've already seen some specs revealed. Although the phone has still has not been announced, a Samsung Galaxy A9 official ad image has confirmed specs of the device. With the amount of information on this phone that's currently arriving, the tipped December launch looks very likely.
We've written about the Galaxy A9 several times before, such as when it received Bluetooth certification and about some specs disclosed from a benchmark appearance. Specifications have mostly tallied although at one point we heard it had a 5.5-inch display and on another occasion a 6-inch display was cited. Now we can put that to rest following an ad image placed on the official Samsung China Weibo account.
The ad gives details on the already announced Galaxy A5 and Galaxy A7 2016 versions as well as the Samsung Galaxy A9. Details shown for the A9 include a 6-inch Full HD display and a very sizeable 4000 mAh battery. Previously a 16-megapixel rear camera was rumored but the image reveals it has a 13-megapixel rear camera with optical image stabilization, and an 8-megapixel front-facing snapper.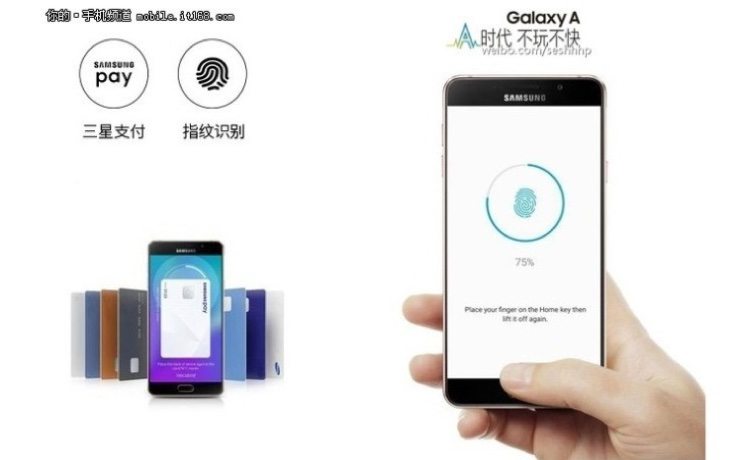 As well as this an infographic has also surfaced giving further details about the Samsung Galaxy A9. These include a 1.8GHz Snapdragon 620 processor, 3GB of RAM, and 32GB of internal memory. It shows the phone will release running Android 5.1.1 Lollipop rather than 6.0 Marshmallow as some may have hoped. However, an upgrade to Android 6.0 would surely arrive at some point.
Another thing shown is a fingerprint scanner and support for Samsung Pay. That's as much as we have for now and of course we'll bring you news of further developments. Have you already set your sights on the Samsung Galaxy A9? Do let us know by dropping us a comment.
Sources: Weibo AND IT168
Via: SamMobile