The Hug Smartwatch is built on Azure with Gesture Controls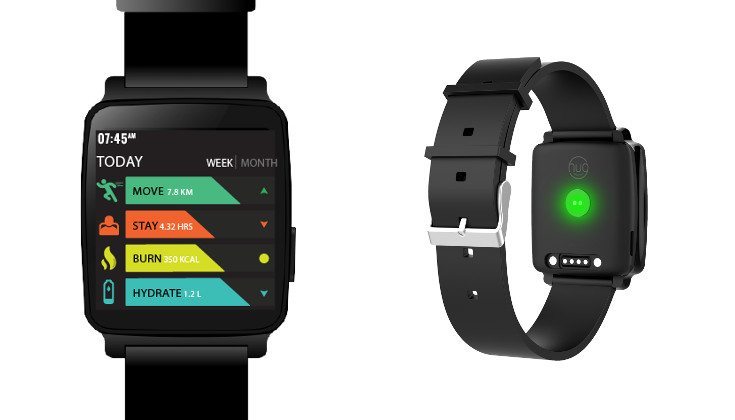 It appears there is a new player in the smartwatch world. Hug Innovations out of India has just revealed the Hug Smartwatch, and to call it intriguing would be a bit of an understatement.
You can't throw a rock without hitting a tech startup these days, and while Hug Innovations may not be a familiar name, you are likely to remember them now. The Hug Smartwatch is set to be their first wearable, and it has a number of features that will make it stand out from the crowd. First and foremost is Microsoft Azure, the platform the watch is built on.
The Hug Smartwatch will give its users gesture controls, something we touched on in a few futuristic patents but have yet to see implemented. It's said to work with the Oculus Rift as well, while also doing all the things that smartwatches are known for. In addition to the usual tricks, there seems to be a focus on health and wellness with features like continuous heart rate monitoring, fatigue detection and an SOS button in case you need assistance.
In terms of the design, the Hug Smartwatch is reminiscent of the first batch of Android Wear smartwatches. It will have a 11.2mm resin case and sports a 1.6-inch Transflective LCD panel with a resolution of 240 x 240. It also has a speaker and mic as the company says you'll be able to make and take calls when you're paired to a smartphone.
The rest of the Hug Smartwatch specs are pretty low-end compared to the Moto 360's and Gear S2's of the world. The wearable is powered by a MediaTek 2502C processor, which is backed by 128MB of RAM and the internal storage is listed at 2GB. It carries the IP56 tag for a bit of water resistance, and draws its power from a 360mAh battery. The OS is dubbed Nucleus RTOS, and is based on Microsoft Azure although the wearable will work with both Android and iOS handsets.
We're not sure when the Hug Smartwatch will hit wrists throughout the region, but whenever it goes on sale, it will be a Flipkart exclusive for India. Given the specs, the Hug should be affordable as well.
Are you interested in checking out the Hug Smartwatch if the price is right?
via – Business-Standard