Wickedleak Wammy Note 5 announced with 4GB of RAM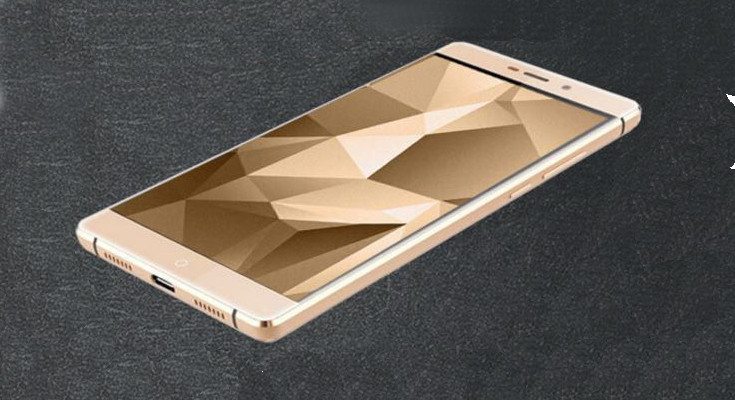 Wickedleak isn't a brand we cover often, but their Wammy Note lineup has been one to keep an eye on. The Wickedleak Wammy Note 5 is the newest device to roll out from the company, and it has just been announced with some very surprising specifications.
Phones from the Far East have a lot going for them, but two factors always come into play with the specifications and price. If a company can hit both of those marks while still having a decent user experience, they usually have a winner on their hands. The Wickedleak Wammy Note 5 checks several boxes in the flagship department, and while it isn't cheap, it's going to have plenty of horsepower.
Wickedleak has gone phablet-sized with the Wickedleak Wammy Note 5, so you'll get a 5.5-inch panel with 2.5D glass and a resolution of 1,920 x 1,080. The power is provided from a MediaTek Helio P10 clocked at 2.0Ghz and backed by a whopping 4GB of RAM. We couldn't find any info on the storage capacity, but we're going to assume you'll get 16GB or 32GB out of the box.
The rear camera on the Wickedleak Wammy Note 5 is listed as a 13MP Sony Exmor RS snapper while the front-facing camera is a solid 8MP sensor. Connectivity options will include Bluetooth, Wi-Fi, 4G (FDD-TDD), Dual-SIM and a fingerprint scanner. A USB Type-C port will provide speedy charging times and data transfers, and the handset will run an unknown version of Android out of the box.
As mentioned, there is something to be said for user experience, and while we can't attest to what the Wickedleak Wammy Note 5 brings to the table in that department, it has plenty of pop. The Wickedleak Wammy Note 5 price is set at Rs. 16,999, which shakes out to around €235/$256, and you'll be able to order one beginning on January 15.
via — Gizbot,     Wickedleak