Samsung Galaxy J1 sequel leaks through new photo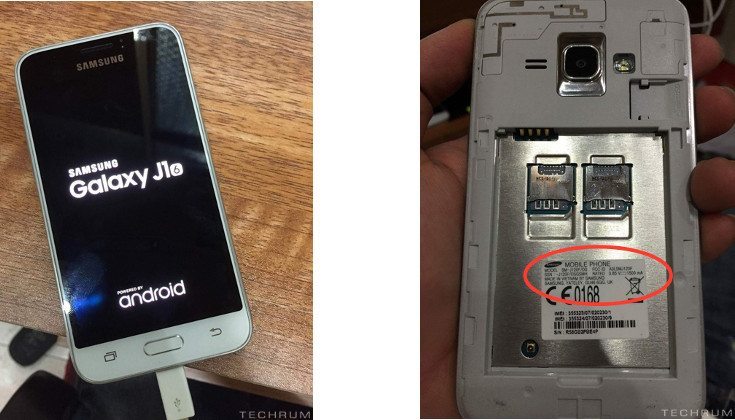 Samsung has a handset for everyone, especially if you prefer your smartphones to be of the mid-range variety. The original Samsung Galaxy J1 was one of them, and the follow-up to that device has just leaked out online ahead of a formal announcement.
The Samsung Galaxy J1 didn't exactly set the world ablaze, but it has been fairly popular in regions where it is available. Considering the onslaught of mid-rangers we've seen in the latter half of this year, one would assume Sammy would have to raise the bar on its fleet to stay in the game. Well, the sequel to the Samsung Galaxy J1 has appeared, and there will be a few changes this time around.
If the leak is correct, the new Samsung Galaxy J1 will sport an Exynos 3457 processor and 1GB of RAM to go along with 8GB of internal storage. Thankfully, it's expandable so the OS won't put you in the cloud out of the box. Other features are said to include a 4.5-inch WVGA display, a 5MP/2MP camera combo, and Dual SIM connectivity. As for the design, not much to say aside from the fact that it looks like it belongs in the Galaxy lineup.
We don't have a release date for the second version of the Samsung Galaxy J1 at this time, but Samsung will have to price this one right if they want to pull in new consumers when it arrives. We expect that to be sometime early next year but will keep you in the loop as we learn more.
What do you think of the Samsung Galaxy J1 specs thus far?
via – SamMobile     source: sccn.vc