HTC One M10 rumors point towards April release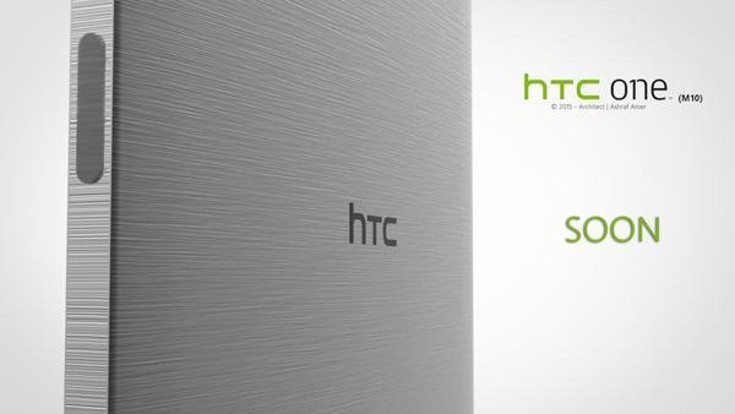 As MWC 2016 creeps closer, we expect to hear a boatload of rumors while getting a few official teases along the way. The HTC One M10 release is bound to be a hot topic, and it looks like we may get to see it up close and personal in April.
We've talked about HTC's financial woes at length, and it's safe to say the company has a lot riding on the next generation of their HTC One flagship. Actually, that could be an understatement as the company's smartphone division could be nearing its end if things aren't turned around promptly. The HTC One M10 release could be the answer to the company's (and fans) prayers, and an "unofficial" photo has surfaced to get folks excited.
The HTC One M10 render has surfaced from a Chinese forum, so you'll want to take it with the usual dose of salt but make it a large one this time around. The photo doesn't appear to be official, but does show a device dubbed the HTC One M10 with the tagline "Soon". Information about the handset suggests it will be announced after MWC with a release set for April. Again, you'll want to take this lightly.
While we haven't heard much about the HTC One M10, we know it's coming and it's safe to say it should have a slick metal build. How closely it will resemble last year's model is anyone's guess, but the company would be smart to switch things up a bit this year. Nothing was mentioned in regards to the specs aside from a 3,000mAh battery although a Snapdragon 820, 3GB of RAM, and a fingerprint scanner should all be locks.
What would you like to see HTC do with their flagship this year?
via – Android Headlines        source: IThome