Sharp Disney DM-01H smartphone set for a January release in Japan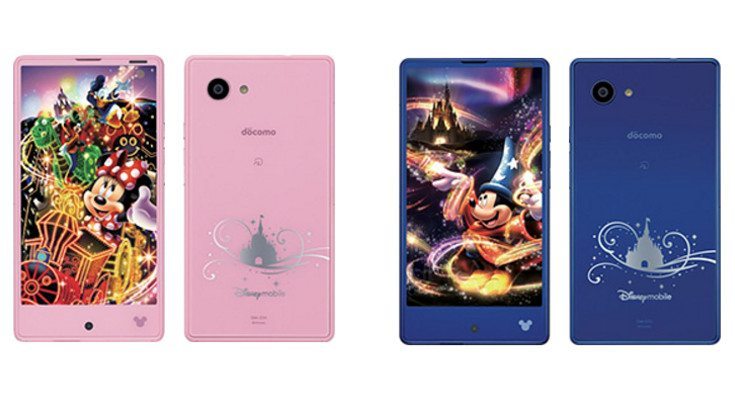 Disney is one of the biggest brands in the world, and they have their hands in a little bit of everything these days… including mobiles. That's nothing new to consumers in Japan, and a new handset is coming to the region shortly in the Sharp Disney DM-01H.
Disney-branded smartphones may seem a bit odd at first until you consider all the kids walking around with tech these days. While there are plenty of adults down with the House of Mouse as well, the Sharp Disney DM-01H is geared towards the younger crowd. It's far from the first smartphone collaboration considering we LG and Sharp have both produced handsets in the past. This time around it's Sharp, and we're going to tell you what to expect from the Sharp Disney DM-01H.
Branded phones of this nature are often a little light in the specs department, but that won't be the case with the Sharp Disney DM-01H. The smartphone will have a Snapdragon 808 under the hood along with 3GB of RAM, and the display isn't too shabby either considering it's a 4.7-inch panel with a resolution of 1,920 x 1,080.
In terms of storage, the Sharp Disney DM-01H has 16GB but it's expandable up to a whopping 200GB through a microSD card slot. The rear camera is listed at 13MP and the front-facing snapper should be more than sufficient at 5MP. Other features to note include water & dust resistance (to a degree), Wi-Fi, Bluetooth, 4G LTE, and a 2,810mAh battery. The Sharp Disney DM-01H measures 126mm x 66mm x 8.9mm and runs Android 5.1 out of the box.
As mentioned, the Sharp Disney DM-01H is a device bound for Japan and there's little to no chance it will show up in any other regions in its current state. That said, if you reside in the region you'll be able to pick one on January 29 in Sparkle Blue or Pink with plenty of pre-loaded Disney flair.
via – GforGames     source: NTT Docomo