ZOPO Speed 8 specifications reveal 4GB of RAM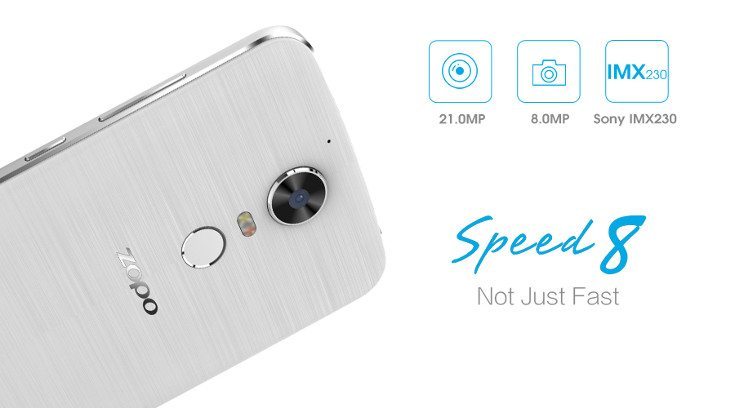 A few days ago we told you about the ZOPO Speed 7C, which is set to make its debut in February. The ZOPO Speed 8 is another upcoming smartphone from the company, and it's a device we think you'll be interesting in given its specifications.
ZOPO is gearing up for MWC 2016 next month, and they plan on bringing several devices along for the ride. The ZOPO Speed 7C might be one of them, but the ZOPO Speed 8 is definitely going to be at the big show. It appears to be the company's first flagship of the year, and new details have come to light regarding its camera.
The ZOPO Speed 8 will have a very solid snapper on its backside in the 21MP Sony IMX 230. The front-facing camera is no slouch at 8MP, so they've checked all the boxes in the camera department for their new flagship. Several key details are still up in the air, but the company has said it will have 4GB of RAM, a Helio X20 processor and a fingerprint scanner. The ZOPO Speed 8 will also have a large 3,600mAh battery and will run Android 6.0 out of the box.
You can expect to see Chinese manufacturers like ZOPO put on a big showing this year as component prices have dropped considerably. The ZOPO Speed 8 will be one of many to sport 4GB of RAM and a fingerprint scanner, which should be a popular combination this year. ZOPO hasn't announced the ZOPO Speed 8 price, but we expect more details to emerge before the reveal the handset on February 24th at MWC in Barcelona.