Gionee Elife S8 official launch date, circle February 22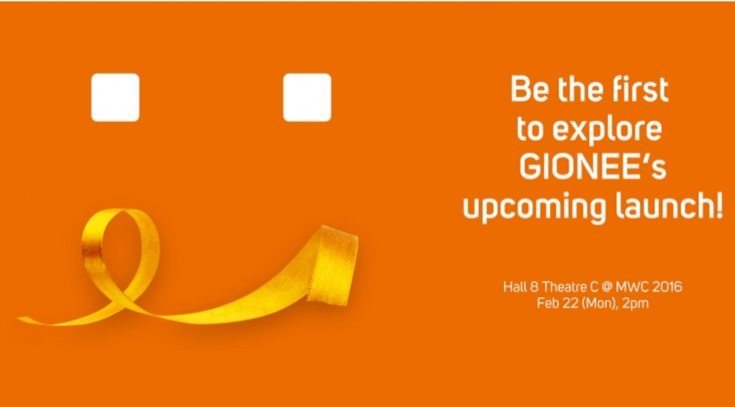 The Gionee Elife S7 released in April last year and is an extremely slim smartphone with some decent specs. Although there were early initial rumors about its Elife S8 successor, it all went very quiet again over the last few months. However, that's about to change with news on the flagship Gionee Elife S8 official launch date, and you can circle February 22 on your calendars.
The image below is for the upcoming launch that will take place during MWC 2016 that runs from February 22 to 25 in Barcelona. As you can see it specifies the time of 2pm on February 22 and we should then get all the details we've been waiting for on specs, availability, and hopefully the all-important price. In an official announcement Gionee said,
"A new era of mobile photography has arrived and we welcome our consumers to explore this era together with joy in their hearts. We believe technology is part of our lives and we enjoy the convenience and creativity it brings. At MWC 2016, GIONEE will introduce a new member to its S series — the S8, an innovative mobile device that comes with hassle-free photo-shooting features and a pressure-sensitive display."
It looks as though the Gionee Elife S8 will be focused (excuse the pun) on camera capabilities. The pressure sensitive display will use a similar idea to Force Touch that's used in Apple's iPhone 6S and 6S Plus. Rumors about the device also say that battery life will be improved with a larger battery capacity, but so far nothing else has leaked about specifications or further features.
There is likely to be plenty of interest in the upcoming Gionee Elife S8, and of course we'll bring you all the news from the official launch on February 22. What are your expectations for this new Gionee smartphone? What are you hoping for in the way of the camera set-up?
Via: Times News