The LG Pay launch may arrive in Plastic Form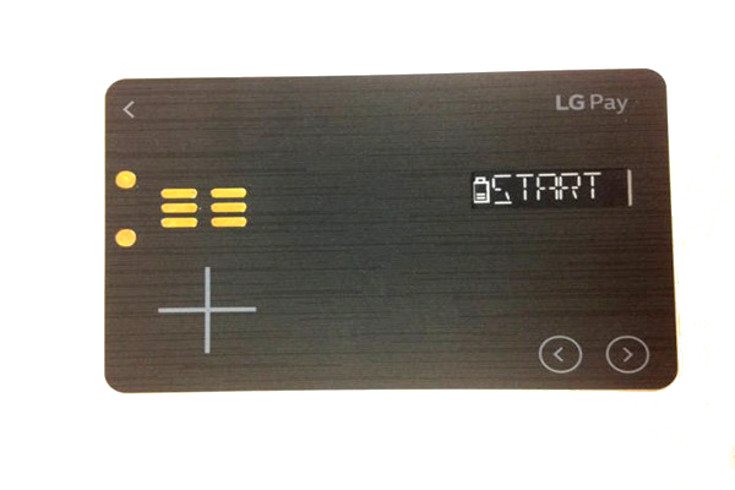 We've discussed Mobile Payment systems and how everyone and their mother is trying to get into the game this year. LG is one of those companies, and LG Pay will be the name of their upcoming payment setup. Well, it looks like they're going to take a different approach than the rest of the pack…
Samsung, Apple and others have jumped into the wild world of mobile payments and LG is set to join the fray with LG Pay. We had heard the company was gearing up for a roll out sometime this year, and with MWC 2016 right around the corner, we thought we might hear something soon. While nothing official has been confirmed, a piece of plastic has shown up leading us to believe they will handle mobile payments a bit differently than their competitors.
The photo that has emerged shows a card dubbed the LG Pay White Card, and it's said to be the company's way of handling mobile payments. Considering it's a card, we're not sure how "mobile" it is, but it certainly is cool looking and high-tech as you can see from the buttons and mini display. Details are still a big vague on how it will work, but the report has given us a good idea of what to expect.
The LG Pay White Card will hook up to your other credit cards and work as a one-stop solution for mobile payments. The buttons will allow users to choose which linked card they want to pay with, and you'll be able to make withdrawals from ATM's as well. Ease of use is something they are focused on, so companies will be able to manage their transactions without them having to go through LG's servers.
We're not exactly sold on the LG Pay White Card concept as it's not exactly as "mobile" as we expected considering it's another card to add to your wallet. That said, the LG G5 is rumored to arrive with a "Magic Slot" of sorts, which could play a part in LG Pay's future.
via – GforGames       source: ET news