iPad Air 3 reported to include 4GB RAM and 4K display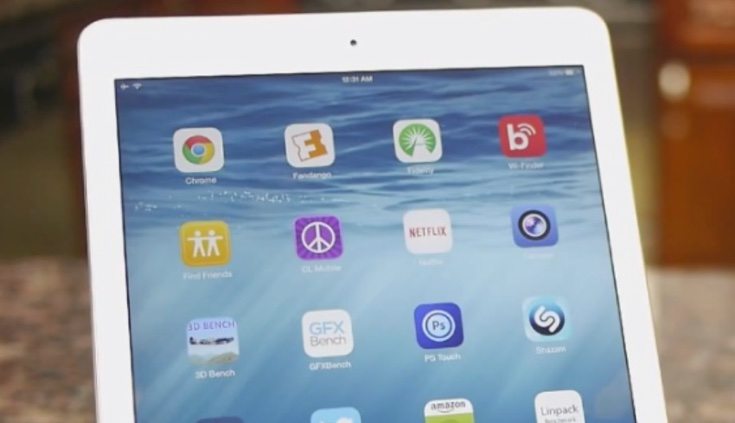 The Apple iPad Air 2 launched back in 2014, and there was no iPad Air 3 release last year as the focus was on the larger iPad Pro instead. However, over the last few weeks murmurings about a new iPad Air have increased. Now the iPad Air 3 is being tipped to have 4GB of RAM and a 4K display.
An Apple event is expected in March where we could see the big reveal of the iPad Air 3 as well as a new 4-inch iPhone dubbed the iPhone 5se. A few days ago a new leak suggested that the new Air tablet could have LED flash for the rear camera, and also improved audio with four speakers. While this all remains unofficial for now, it's interesting to follow the latest rumors and leaks.
The general consensus is that Apple really needs to give the next iPad Air a bit of punch this time around so that it can remain competitive against Android tablets. This fresh leak stems from DigiTimes in Taiwan that has a mixed reputation as far as reliability is concerned. You'll want to bear that in mind although the information is rather tasty if accurate.
The report citing supply chain sources says that the iPad Air 3 will have a display with 4K resolution. That would be a notable advancement on the current 2048 x 1536 resolution of the iPad Air 2. The same report expects RAM to increase to 4GB rather than the 2GB in the iPad Air 2nd gen, and also says that the device will have a higher capacity battery.
All of this would be thankfully received by fans of the iPad Air, so it's a case of fingers crossed at this stage. However, it's pointed out that overall performance might not be improved as much as you might think, as a 4K display would demand more RAM. Also a higher capacity battery would be needed to even maintain the current battery life if the device has a 4K screen.
Despite earlier rumors it's thought that the iPad Air 3 will not feature 3D Touch. Component suppliers for the new iPad Air are said to be TPK Holding for touch panels while GIS will be supplying LCD modules and touch panels as well as backlighting parts. The report also says that while the iPad Air 3 will be unveiled in March, production will begin in Q2 so a release will be some time after.
Are you following developments for the upcoming new iPad? Do you think that the iPad Air 3 really will step up to a 4K display and 4GB of RAM?
Source: DigiTimes
Via: iDownloadBlog