HTC Desire 825, Desire 650 and Desire 530 will arrive with Streetwear Inspired Style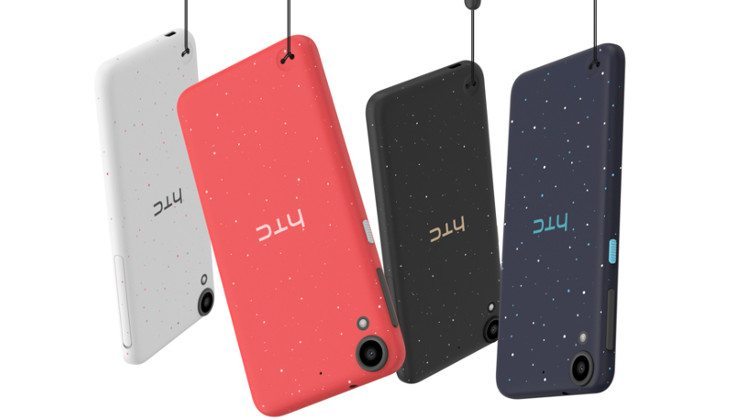 The HTC One M10 didn't take the trip to MWC, but the company still has some new smartphones to announce. They won't break any records when it comes to speed or features, but the HTC Desire 825, Desire 530, and the Desire 650 may grab your attention due to their style.
HTC has decided to shake things up with three stylish mid-rangers that feature designs inspired by urban streetwear – their words, not ours. If you lived through the 80s or 90s, you will be familiar with the look as it's a "paint splatter" type of effect that usually consists of neon or bright colors. HTC calls it the micro splash effect and we have to admit it looks pretty darned slick on those polycarbonate shells.
The HTC Desire 825 is the best of the bunch due to a 5.5-inch 720p panel and a Snapdragon 400 with 2GB of RAM. You'll get 16GB of expandable storage to work with while the camera combo is listed at 13MP/5MP. Connectivity options include Bluetooth 4.0, Wi-Fi, 4G LTE and Dual/Single Sim configurations. The power will come from a 2,700mAh battery and the OS is listed as Android 6.0 with Sense 7. Thrown in some BoomSound speakers, Sensor Hub, and a Hi-Res headset and you've just met the HTC Desire 825.
On the flipside, the HTC Desire 650 has a smaller 5-inch display with the same 720p resolution. Everything else essentially stays the same except for the battery, which drops down to 2,200mAh. It also has BoomSound speakers and comes with the headset. The HTC Desire 530 switches things up with a Snapdragon 210, 1.5GB of RAM, and 8GB of expandable storage while keeping the 5-inch 720p display. Boomsound is missing and the rear camera takes a hit to 8MP while the front-facing sensor and everything else remains the same.
Like most of the other handsets we've seen announced, HTC didn't specify a release date for their new smartphones. All three are due to arrive sometime in March with several color patterns available for each model.