Celkon Diamond 4G Tab 7 gets listed with a Quad-Core chip and LTE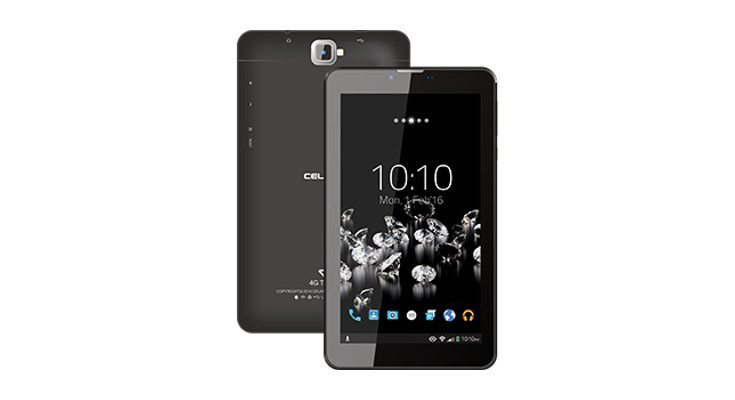 Amid all the hubbub and hustle of MWC 2016, there are still plenty of budget devices rolling out around the world. The Celkon Diamond 4G Tab 7 is one of them, and it appears to be headed for a release in India in the very near future.
The Celkon Diamond 4G Tab 7 has shown up online ahead of any official announcement, but that doesn't mean it's not worth a look. As the name implies, it's a slate with cellular connectivity, something that is still considered somewhat of a rarity in the region. The price is also quite nice considering it's going to carry a price tag of Rs. 5,990 in the region.
Celkon went small for the Celkon Diamond 4G Tab 7, so you'll get a 7-inch panel that sports a resolution of 1,024 x 600. Beneath that slab of glass, you'll find a quad-core chip clocked at 1.3GHz, which will get a bit of help from 1GB of RAM. In terms of storage, there is only 8GB of internal storage out of the box although you can expect it up to 32GB through the usual means.
Tablets aren't known for their cameras, especially on the low-end of things. The Celkon Diamond 4G Tab 7 still has two of them though in the form of a 3.2MP rear camera and a 1.3MP front-facing snapper. Other features to note include an FM Radio, Flashlight, USB OTG, Wi-Fi, Bluetooth, GPS/A-GPS, and 4G LTE. The Dual SIM Celkon Diamond 4G Tab 7 draws its power from a 3,000mAh battery and is listed as running Android 5.1.
While the specs are nothing to write home about, the Celkon Diamond 4G Tab 7 should get plenty of attention due to the its Dual SIM nature and 4G LTE connectivity. It will be available in Black or Dark Blue and will cost Rs. 5,990 which shakes out to around $87 or €79.
via – Cellcute