Manchester United vs Arsenal preview, live scores with 90min update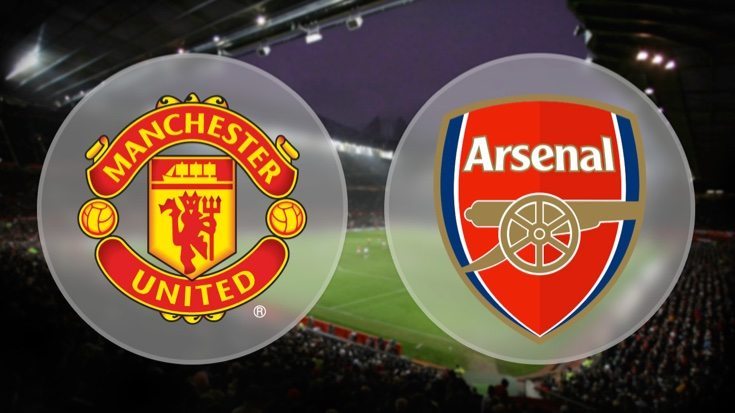 Premier League action will be taking place all weekend and there's a huge amount of interest in one of tomorrow's fixtures. You can get a Manchester United vs Arsenal preview and live scores with one of the most popular football apps out there. The free 90min app has just been updated to offer an even better user experience.
We're getting to the part of the season where the pressure is really building up. Man United will have renewed confidence after the 5-1 win against FC Midtjylland in the Europa League and will be keen to keep up the momentum. However, the Gunners are the favourites to win this time around. Fans of either team will be wondering about the starting lineups, for example will Martial be fit for the Red Devils or will new star Marcus Rashford get another chance to shine? Meanwhile Arsenal supporters may be considering whether Arsene Wenger might give Danny Welbeck the nod over Olivier Giroud?
You can get plenty of information about Manchester United vs Arsenal from the 90min Live Football Scores, Results, Tables and Fixtures app for iOS and Android devices. This is an excellent app for football fans whichever team they favour, and it will give you the latest news, fixtures, live scores, transfer rumours, and much more. Users can check out live feeds and receive notifications for breaking news and live match updates. Live match pages are also available so you can find out the confirmed lineups as soon as they are announced, and get a live commentary.
The iOS version of the 90min app was updated just a few days ago to version 5.5.8 with improvements that make the whole app experience easier to enjoy. The Android 90min app was also updated a few days earlier on February 18. The newly updated app already offers plenty about the big match tomorrow. For example a Manchester United vs Arsenal preview video gives loads of interesting facts and statistics, with a head to head record, stats for the last 6 games, estimated value and average age of the teams, odds to win, and much more.
If you want to take a look at the 90min Live Scores app for iOS head to this iTunes page. The free app is compatible for iPhone, iPod touch, and iPad running iOS 7.0 or later. If you want to download the Android version of the app you can find it at Google Play and compatibility varies by device. The app currently has a 4.5 out of 5 star rating on both platforms, so you can see how popular it is.
Will you be taking a look at the 90min app to enhance your enjoyment of the Manchester United vs Arsenal match tomorrow and check out the preview? Why not let us know what you think of this highly rated football app.