Samsung Galaxy J3 2016 unlocked for AT&T, T-Mobile now on sale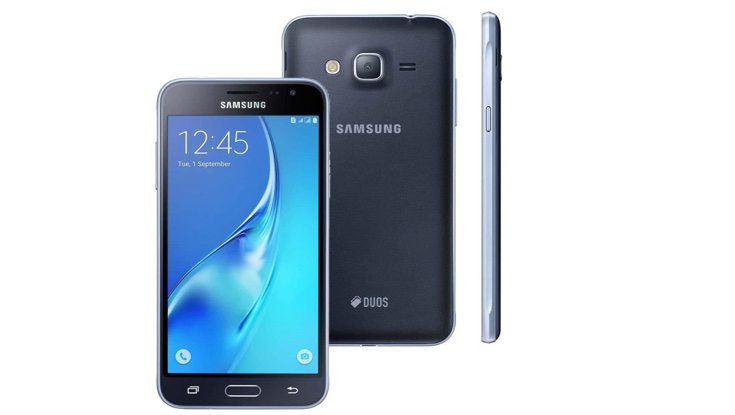 The Samsung Galaxy J3 (2016) released in January but in the US it has so far only been available through Boost Mobile, Sprint, or Virgin Mobile. That's a CDMA model of the phone but there are those who may have been hoping for a GSM model. If you're one of those people you may be pleased to hear that the Samsung Galaxy J3 2016 unlocked for AT&T and T-Mobile is now on sale.
The Sprint version of the Galaxy J3 is priced at $192, and now the unlocked GSM model (SM-J320M) is up for grabs at Amazon with a price of $189.99 so it's actually a little less. This variant is compatible with both AT&T and T-Mobile networks (including LTE). The handset is available in a gold color single SIM model. Alternatively if you want a dual SIM version it's available in black or white colors.
Specs are not exactly exciting but we'll refresh you on the key details. It has a Snapdragon 410 quad-core processor, 1.5GB of RAM, and 8GB of internal storage (expandable). There's a 5-inch AMOLED display with 720p HD resolution, and a 2600 mAh battery to keep the juice flowing. The phone has an 8-megapixel rear camera, and a 5-megapixel front-facing shooter.
The Samsung Galaxy J3 2016 currently runs the Android 5.1 Lollipop operating system, with no news yet on whether it will be treated to the 6.0 Marshmallow update at some point. The handset weighs 138g and measures 142.3mm x 71mm x 7.9mm. Readers might like to know that from May 6 AT&T will also be offering the GSM LTE model of the phone.
If you want to order the phone from Amazon you can do so from the source links below. Are you pleased that the unlocked GSM model of the Samsung Galaxy J3 2016 is now available with compatibility for AT&T, T-Mobile, and also MetroPCS?
Source: Amazon (1) (2) (3)
Via: Phone Arena