Motorola Affinity gets imported to India with a $78 price tag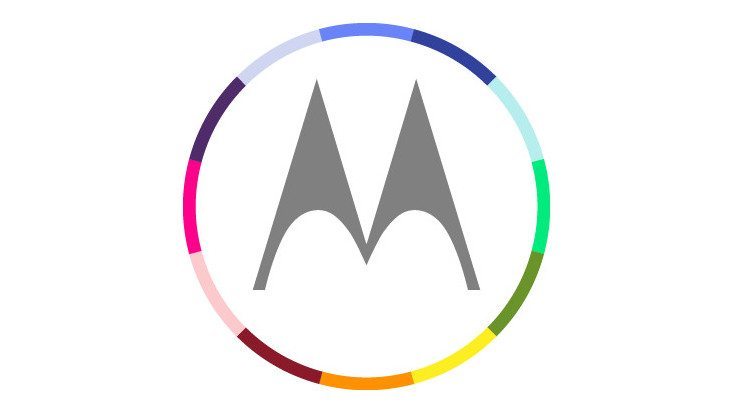 We expect Motorola to pull back the curtain on their 2016 lineup in the very near future, and we may have just gotten a peek at one of the devices. An unannounced smartphone dubbed the Motorola Affinity has shown up in an import listing, and it's believed to be the 2016 version of the Moto E.
The Moto E is the cheapest smartphone in Moto's arsenal, but it's also one of the most popular. If has generally offered up respectable specifications with a reasonable price tag, and the solid software setup is a plus as well. While we still don't know too much about the 2016 Moto E, Moto X or the rumored Moto G4, an import listing shows the Moto Affinity to be a likely candidate for the Moto E.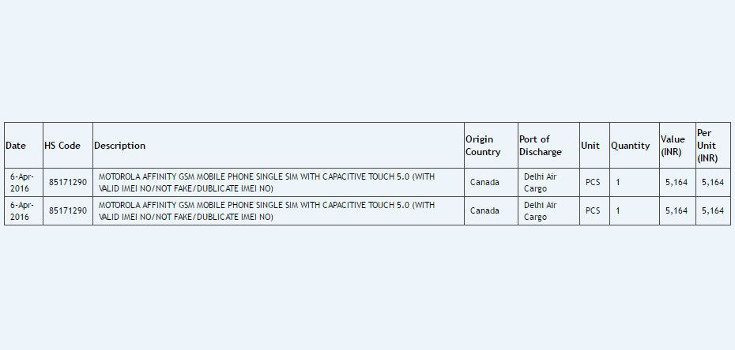 The device in the Zauba import listing is shown to have a 5-inch display and carries a price tag of around $78. Considering it's a Motorola device, there is only one smartphone we can think of that fits the bill unless the company has some new ones in the works. It also shows the Moto E will have a larger panel this year, which isn't the only rumored addition as it may have a fingerprint scanner to go along with the usual incremental upgrade in the horsepower department.
It remains to be seen when the new Moto E will launch and what kind of features it will sport when it lands. Regardless, we feel like Lenovo aka Motorola needs to up the ante with the base model this year as there are plenty of other low-cost options out there in the wild this year. When all the budget models have similar specs, it's going to come down to design and features for most folks, and those are two areas that many would like to see improved on the upcoming Moto E.
Would you like to see a larger Moto E or do you prefer the smaller footprint?
via – GSMarena    source: Zauba