Sony Xperia Z3 Android N developer preview now available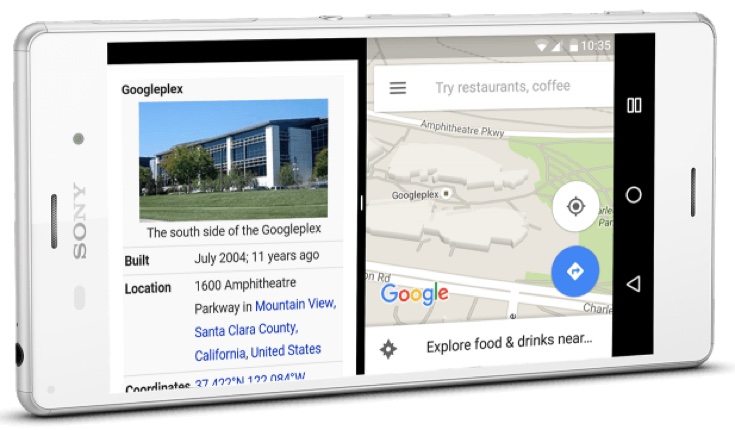 If you're a fan of the Android platform you will already know that the Android N developer preview recently arrived for some Google Nexus devices. Now there's news of a non-Nexus device being treated, as the Sony Xperia Z3 Android N developer preview is now available.
The Android N public release is not expected until the release of new Nexus handsets later this year. However, so far the Android N update as a developer preview has been up for grabs for the Nexus 5, Nexus 6, Nexus 5X, Nexus 6P, NexusPlayer, and the Pixel C. Following rumors that the preview would shortly be released for non-Nexus devices, it seems that the Sony Xperia Z3 has beaten others to the starting line.
News of Android N developer preview availability for the Xperia Z3 has not been confirmed by Google, but it's reported that it has indeed appeared for the Xperia Z3 model number D6603 and D6653. As this is an early developer preview you have to expect that it's full of bugs. However, if you do want to try it out you can check out the enhanced Doze Mode, UI changes, and additions such as direct reply notifications and multi-window multitasking. The UI will appear similar to stock Android rather than the Xperia launcher.
Once again we'll remind you that bugs are common in developer previews. Therefore we cannot recommend it, and you should only be tempted to test out the Sony Xperia Z3 Android N developer preview if the phone is not your current daily driver. If you do want to give it a whirl though, you can find the full instructions of how to flash the preview to your Sony Xperia Z3 (D6603 or D6653) at the source below.
Are you pleased to hear of the Android N developer preview arriving for a non-Nexus device? If you do decide to check out the Sony Xperia Z3 Android N experience, why not let us know how you got on and what you think of it?
Source: Phone Radar