VAIO Phone Biz price in Japan listed at $535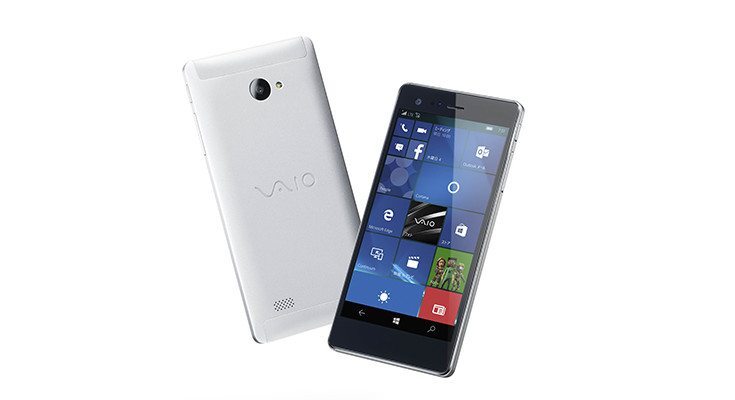 We first learned of the oddly named VAIO Phone Biz a few months ago when it was announced running Windows 10. We weren't exactly sure when it would land back then, but the VAIO Phone Biz release date has finally arrived… if you reside in Japan.
If you're not familiar with the VAIO Phone Biz, here's the scoop. The handset is the first big release from the VAIO brand, which is no longer attached to Sony. While we won't delve into that transition, VAIO looks to continue the trend of slick looking devices with the VAIO Phone Biz. The sleek aluminum smartphone has the type of style that will turn a few heads on the streets, and the specifications aren't half bad either.
The VAIO Phone Biz is in the phablet range with a 5.5-inch panel sporting a resolution of 1,920 x 1,080. Beneath the glass beats a Snapdragon 617 and 3GB of RAM to go along with 16GB of internal storage. On the backside, you will find a 13MP sensor while the front-facing camera is listed at 5MP. All the usual bells & whistles are available in the connectivity department as well along with a 2,800mAh battery and Windows 10 with Continuum.
As slick as the VAIO Phone Biz is, there is a bit of bad news that comes along with its release. The phone is only available in Japan for a whopping $535 bucks, and there has been no mention of it coming to any other regions at this time. In other words, don't hold your breath for this one unless you reside in the Far East although it should eventually appear on third-party retailers if you're willing to go that route.
via – GSMarena,   MSpoweruser            source: VAIO