Ulefone Vienna Android Marshmallow update news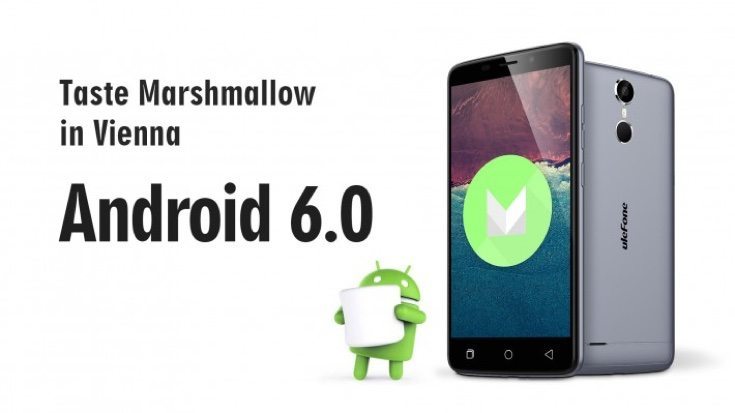 It's always good to hear of operating system updates arriving for different devices. We now have some Ulefone Vienna Android Marshmallow update news, as the company has just given some details about this upgrade. However, it's not here just yet and the company truthfully acknowledges that it may be delayed.
Ulefone says that the Android 6.0 Marshmallow update for the Ulefone Power is almost ready, and that the company is now working on the update for the Ulefone Vienna. The OTA (over-the-air) update for the Vienna is planned for an arrival in June, but Ulefone says that there could be delays if anything crops up during the testing and software development.
While this may not be the news that owners of the device want to hear, it's nice to hear that Uelefone is at least trying their best to meet the planned timeframe. It's also good to hear a touch of honesty from a manufacturer, especially if you're one of those eagerly waiting for the update.
The company has also given some information about the changes that Android Marshmallow will bring to the Ulefone Vienna. The phone currently runs the Android 5.1 Lollipop-based u-Launcher. Just some of the improvements are more privacy protection, enhanced management permissions, and an increase of around 30% in energy efficiency. For fuller details please check out the source below.
For those who don't know too much about the Ulefone Vienna smartphone we'll tell you that it's marketed as a HiFi device with NXP Smart Audio PA. Key specs include a MediaTek MT6753 octa-core processor, 5.5-inch Full HD display, 3GB of RAM, and 32GB of internal storage (expandable to 64GB). It has a 13-megapixel rear camera, 5-megapixel front-facing shooter, and a 3250 mAh battery. It also features a fingerprint sensor.
Are you pleased to hear that Ulefone has outlined some details of the Ulefone Vienna Android Marshmallow update?
Source: Ulefone Blog
Via: GizChina