The FlyPro XEagle Smartwatch Drone lands on Kickstarter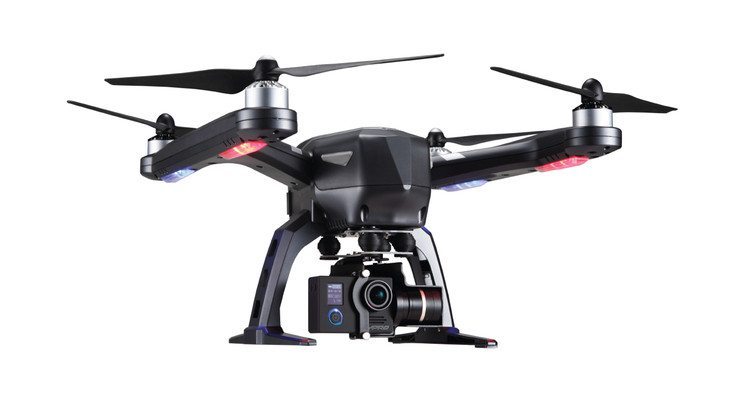 If you keep up with our site, you have probably stumbled across a few articles involving drones or quads. Xiaomi is rumored to have a mobile-based drone in the works, but the minds behind the Flypro XEagle Smartwatch Drone may beat them to the punch as they've just launched their campaign on Kickstarter.
As wearables have gotten smarter, they've been able to control more gadgets. We're still early on in the "IoT" phase, but things like air conditioners, TVs, and various other devices can all be controlled remotely if you have the right setup. The Flypro XEagle Smartwatch Drone will join the club as it comes with its own smartwatch, and is billed as a "Cross-Over Drone" geared towards action enthusiasts.
Whether you're on a skateboard, bike or are scaling the face of a rock wall, drones can be handy if you want to capture the action. The Flypro XEagle Smartwatch Drone can do just that as it allows for hands-free operation thanks to a unique accessory. The Drone can lock on to the included smartwatch and essentially track you as you go about your business, and it has all the features you'd want from a drone of this nature. That means auto-circling, auto-follow, gimbal stabilization, and low battery auto-return along with a slew of other features.
While the Flypro XEagle Smartwatch Drone has plenty of fun features, the tech specs are nothing to scoff at. Different packages will include different tech, but all come with a 4K camera to capture the action and it has enough juice for 22 minutes of flight time with a maximum altitude of 5,000 meters and a speed of 15 meters per second. The actual smartwatch is pretty high-tech as well considering it allows you to control the action from your wrist if you don't want to go autonomous.
The Flypro XEagle Smartwatch Drone Kickstarter campaign is live, and they are seeking $100,000 to bring the product to the masses. There are several backing tiers available that range from $299 up to $589. The campaign is live through June 13, and you can find out more information about the drone at the link below.
Flypro XEagle Smartwatch Drone