Samsung Notebook 7 Spin launches June 26 with Windows 10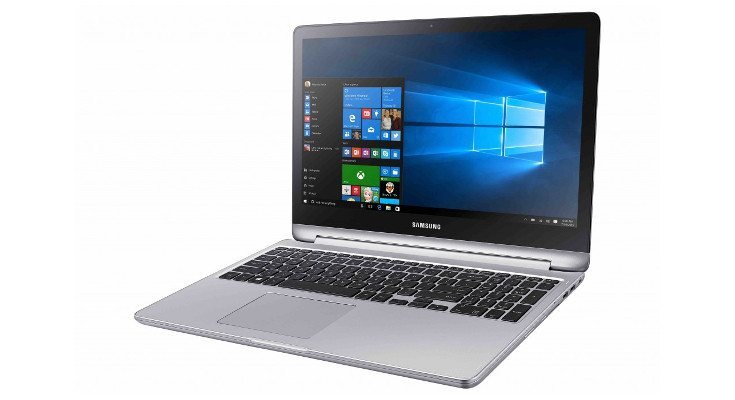 Samsung has launched a new convertible laptop today dubbed the Samsung Notebook 7 Spin. The beastly laptop will make its debut this weekend, and comes in two sizes with a price tag that begins at $799.
The Samsung Notebook 7 Spin series is all about options… and flexibility as you'll be able to use it in three different modes. The familiar "tent" mode is great for watching flicks or you can opt to go a more traditional route with laptop or tablet modes. As for the display, it will feature either a 13.3-inch panel or a 15.6-inch display depending how you want to roll. Both sport a resolution of 1080p otherwise known as FHD.
Under the hood of the Samsung Notebook 7 Spin, you will find either an Intel Core i5 or Core i7 processor along with up to 12GB of RAM. The laptop will pack some punch, and most users will have plenty of storage out of the box with a 1TB HD although solid-state drives are an option as well. We couldn't find any details on the battery, but both have fast charging which can take the larger notebook to a full charge in 90 minutes while the smaller 13-inch model takes 100 minutes. Throw in a backlit keyboard, a USB Type-C port, and Windows 10 and you've just met the Samsung Notebook 7 Spin.
The Samsung Notebook 7 Spin will be ready to roll on June 26 with prices starting at $799 for the base configuration. Best Buy and Samsung will both have the laptop listed if you are looking to scoop one up.