Freedom 251 release date rumored to arrive on June 30th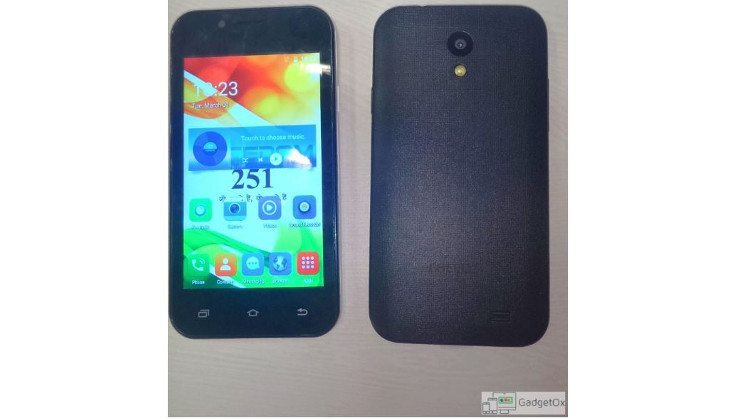 Back in February, we told you about the cheapest smartphone on the planet, the Freedom 251. Quite a bit has happened since then, but the Freedom 251 release date looks to be close at hand as it's going to ship out on June 30th.
Ringing Bells is probably a name most of our readers aren't familiar with, but it's the moniker of a new mobile outfit from India. The company claimed to be able to produce a smartphone that only costs consumers INR 251… which is about $4 bucks. Many were quite skeptical.
Needless to say, folks sat up and took notice, which wasn't a good thing considering the phone was falsely represented in various ways including a disguise and some funky icons. We won't rehash all the missteps, but it appears the company may have righted the ship as the Freedom 251 release date is next week.
According to the latest news, the company's CEO, Mohit Goel, claims they have 200,000 units ready to roll out. The company was said to have addressed one issue to help keep costs down by replacing many of the pre-loaded apps and was also seeking help from the government.
While we don't know if that actually happened, there is a new shot of the mythical device in the wild. The handset is still rumored to arrive with a quad-core chip, 1GB of RAM, 8GB of storage, and a 3.2MP/VGA camera combo. It will run Lollipop out of the box and is powered by a 1,450mAh battery.
It's safe to say most folks are still skeptical about the Freedom 251 release, but we'll find out next week if the company can truly produce a $4 smartphone. Even if it's possible, there's still something to be said for performance as it remains to be seen how the handset will actually handle life as a daily driver.
via – Cnet,   GSMarena      source: Indian Express,   TheGadgetOX