SandDisk iXpand Memory case will expand your Storage and Battery Life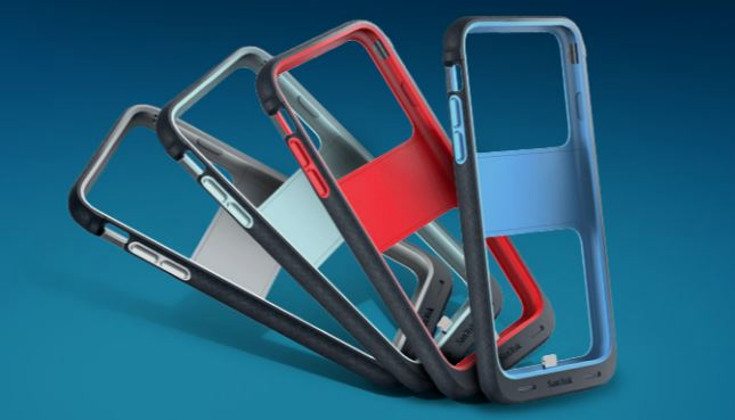 You can find a smartphone case to do almost anything these days, and several come with their own built-in accessories. Unfortunately, most of them don't allow you to expand your storage, but nobody told SanDisk that so we have the SandDisk iXpand Memory case to look forward to.
If you are in the iPhone camp, you have probably dealt with the cloud more often than you'd like. As slick as Apple's smartphones are, they are not friendly to the microSD card. Needless to say, if you own a 16GB iPhone, you are going to want to look into the SandDisk iXpand Memory case as it lets you kick your storage up while also expanding your battery life.
The SandDisk iXpand Memory case is simple but extremely useful as it addresses two issues for iPhone users at once. The case has a built-in flash storage unit which lets you expand up to 32GB, 64GB or 128GB depending on how much you want to shell out. As its Apple, you'll have to use a companion app to get rolling and the case will only work with the iPhone 6 or the iPhone 6s at the moment.
In addition to giving your storage a boost, the SandDisk iXpand Memory case can also extend your battery life. There is an "add-on" 1,900mAh battery pack you can purchase separately that snaps into the case when needed and can be pulled out when not in use. Obviously, it will also offer up a measure of protection against light bumps and bruises.
SanDisk is no stranger to helping consumers expand their storage needs. Many of us have used their products over the years, and the SandDisk iXpand Memory case is an accessory we could see plenty of Apple aficionados getting behind. The cases will be available from Amazon in Red, Teal, Grey and Blue with the 32GB model priced at $59.99, the 64GB model at $99.99, and the big bad 128GB SandDisk iXpand Memory case at $129.99.