Alcatel Idol 4 Plus VR Headset Ready to Go!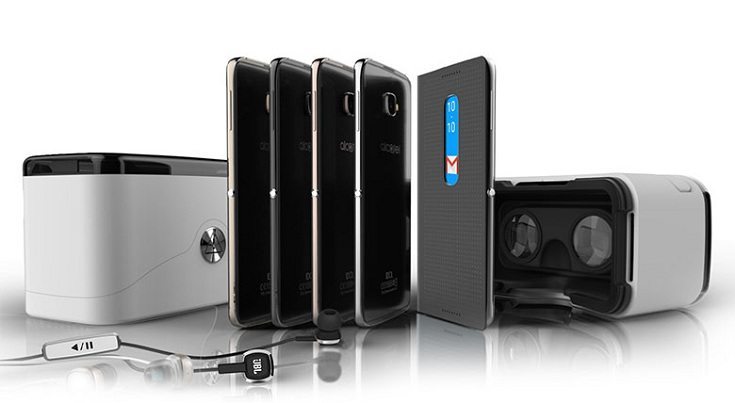 Last year's Alcatel OneTouch Idol 3 was an amazing smartphone from the French tech giant, offering great design and hardware specs for the price tag; the new flagship for 2016 comes with a different name, Alcatel Idol 4 respectively and continues the success story of its predecessor, with a twist: now it provides a free VR Headset included in the package. And the great news is that the new Alcatel Idol 4 is now available in stock and shipping. Also, it looks like the long wait since the Alcatel Idol 4 was first revealed at Mobile World Congress back in February was worth it.Basically, the Idol 4 plays in a league of its own, being a premium mid-ranger and offering quite a punch for a  £229 price tag.
Considering Brexit and the British pound reaching historic lows,  the timing is perfect to put your greedy little hands on a brand new  Alcatel Idol 4, right? And if you're wondering why, here are some motives: the device comes with a brilliant 5.2 inches wide display of HD 1080p resolution and it runs on a Qualcomm Snapdragon 617 system on chip. Tech specs are one thing, but this baby is a fully reversible smartphone, following the Idol 3's tradition. By reversible I mean the Alcatel Idol 4 can be used no matter  how you pick it up, as the smartphone will detect your intention to use it and it will orient the screen to your desired position.
If this feature seems awkward to you, just imagine you're riding your bike and you're picking your phone out of your pocket in the wrong way, upside down. Well, with the  Alcatel Idol 4, this is not a problem anymore, as it comes with a mic and a speaker at each end. Also, this baby will suit music lovers like a glove, due to its Hi-Fi JBL/Harman technologies incorporated into its built, capable of delivering an amazing 3.6 watt of sound power. Last but not least, the Alcatel Idol 4 comes with a free VR headset and an excellent built quality, making for an outstanding droid in this writer's opinion.
Source: Clove.co.uk