Moto G4 and Moto G4 Plus U.S. release date set for July 12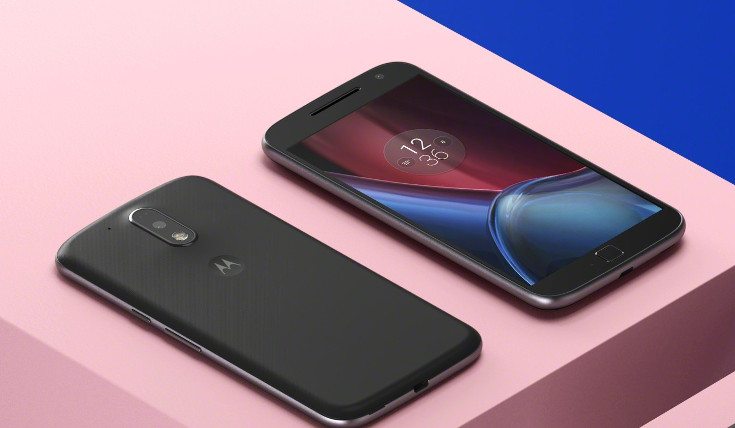 Looking for an affordable mid-range smartphone in the United States? Well, there are plenty of options, but two new ones from Motorola stand out. The unlocked Moto G4 and the Moto G4 Plus are finally headed stateside, and you'll be able to pick one up on July 12.
Motorola changed things up a bit this year with the Moto G4, G4 Plus, and the Moto Z lineup. Needless to say, they have produced a handset for almost everyone, and the prices vary as wildly as the devices themselves. If you had been holding back a few bucks for the Moto G4 or the Moto G4 Plus in the states, you can pull those pennies out in a few weeks when the handsets debut through various shops online and off.
First up is the Moto G4, which has a 5.5-inch HD panel and is powered by the Snapdragon 617 and 2GB of RAM. While those specs are locked in, the storage is not so you will have an option between 16GB and 32GB depending on how much you want to spend. The camera combo is quite solid at 13MP on the rear and 5MP on the front, while 4G LTE, a 3,000mAh battery, and Android 6.0 round things out for the G4.
As for the Moto G4 Plus, it has the same display and processor found on the G4, but gives you the option of 2GB, 3GB or 4GB of RAM. The storage options follow the RAM, so the 2GB edition gets 16GB of storage, the 3GB model gets 32, and the 4GB beast will have 64GB of storage under the hood. All models are expandable, and while the front-facing camera stays at 5MP, the rear camera is a 16MP snapper with a Dual LED flash. Everything else basically stays the same with the exception of a fingerprint scanner found on the home button.
Motorola will unleash its mid-range lineup on U.S. shores July 12, and both smartphones will be available through the usual channels like Amazon, Best Buy, B&H, Walmart… and Motorola of course. The Moto G4 price starts at $199 unlocked while the Moto G4 Plus will set you back at least $249 or more depending on which model you choose. The handsets will also be available through Republic Wireless a few weeks later on July 28.